PRIORITY NEEDS
We currently have three countries in which we need to expand our missionary team.  Central Europe has unlimited opportunities to serve among the ROMA, in Japan we are seeking a couple who demonstrate a love and calling for this nation, and in East Asia we are seeking additional missionaries to serve the local church along side Nick and Iris.
To explore these and other international missionary opportunities click here!
Latest Voices From the Field
News About Craig and Maureen Moody
Change can be a hard thing, and it is often unexpected. As a friend and supporter of the ministry of Craig and
Continue Reading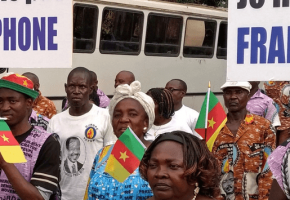 Cameroon Update
The recent socio-political crisis in Cameroon that started in November 2016 continues to grow, adversely affecting the life, commerce, and education of
Continue Reading
Excited to Begin Ministry in Brazil
Click here to view this newsletter as a PDF. Dear Family and Friends, April showers have certainly brought May flowers this
Continue Reading
 Global Partnerships
NAB has missions partners in a growing number of countries
around the world.
Get Involved
We want to serve you, the church, and God's mission by helping you navigate your path to serve in International Missions. We have four broad paths, each of which has its own unique characteristics.