Short Term Missions
Building Long Term Partnerships
Gateway exists to equip churches for international partnerships. We are not just about sending teams but preparing churches for effective ministry based on excellent missiology.
Upcoming Training and Coaching
We can equip you for Best Practices in STM's and Best Practices in LTP's. Upcoming trainings:
2/23 & 24 Short-Term Missions Leader Training at Creekside Christian Church in Elk Grove, CA ($15 USD | $20 CAD/person charge). Register Here!
Downloadable Flyer
STM's (Short Term Missions)
We will train your team to work in international settings and participate in projects benefiting the local church and/or organization such as children's ministry, light construction or sports ministry.
LTP's (Long Term Partnerships)
We will help you develop a Kingdom building relationship with an international church or ministry.
Consultations (Contact Gateway)
It could be anything from an email conversation or phone call, to scheduling a one hour online meeting with your leadership team.  How can we best answer your questions?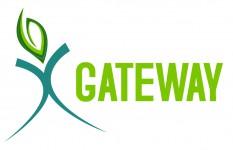 On Line Project Management
Your team will have a unique project code so that you can track your teams training, finances, logistics all in on secure location.