Published on August 11, 2023
Click here to view this newsletter as a PDF.
Thirty years of marriage; 22 years of living in Japan; 17 years of living in the same house. It has been a mentally, emotional, spiritually, and physically tiring time in Japan. Yet, God has been faithful. When we arrived, we hit the ground running, as the following day was a raw garbage day. Those who have visited and experienced Japan understand how their garbage system can be complicated. One cannot just put all their garbage by the side of the road for pick up. Our area only allows for three bags at a time, and there are rules as to what can be put into them. Yet, God has been faithful.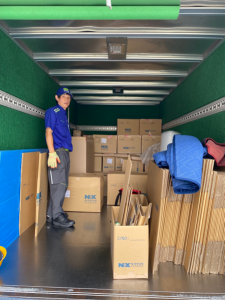 There is no AMVETS or Goodwill in Japan, and it can be difficult to find recycle centers that will take your items. Yet, God has been faithful. He brought the right people and the right timing to help a neighbor's son who is moving out to his first apartment and a dear friend who navigates social media who helped us sell items at low cost or just give them away, and God placed names on our hearts who could use items. God gave us peace as we released most of our worldly possessions, many with strong memories. It is not a good time in the world's economy to ship items internationally, causing us to think long and hard as to what to ship home. Thirty years of marriage: these items came with us to Japan and now we needed to pare down and get our shipment as small as possible, wanting to be good stewards of all that God has blessed us with. Yet, God has been faithful, and though at times our hearts were heavy and tears flowed, He gave us peace to release and let go of items. He continued to confirm that this is the right time to return to the States.
I was reminded of a song where the lyrics state, "525,600 minutes, 525,000 moments so dear. 525,600 minutes. How do you measure, measure a year? In daylights, in sunsets, in midnights, in cups of coffee. In inches, in miles, in laughter, in strife. In 525,600 minutes. How do you measure a year in the life?" Our prayer has been that of Psalm 90:12, "Teach us to realize the brevity of life, so that we may grow in wisdom." As we packed up our life, we prayed for clarity and discernment what should be shipped and what should not.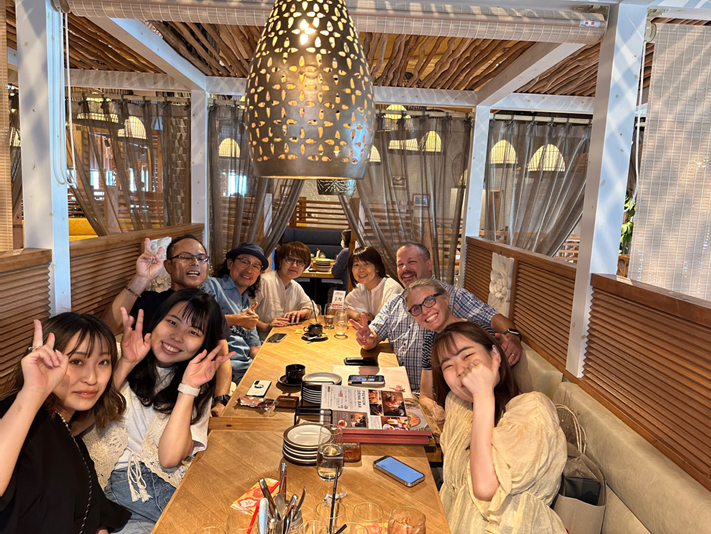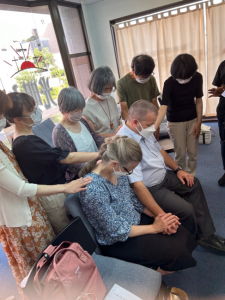 We spent time with friends, encouraging one another to hold fast to our faith and God will count us righteous as He counted Abraham righteous. That it is through the courage to love one another unconditionally, as Jesus showed us, that people's hearts will be softened and their eyes opened to the Spirit among them drawing them to God. Tears have been shed, hugs have been given, and promises of visits were given, and through it all God's peace has remained our constant companion. We have sat with the depth of God's calling to return to the States, and throughout that "sitting," God's peace has been with us.
We look to the future with hope. Noah and Joy's wedding, Elijah starting college, and Jonah launching into full adult life. We hold onto God's promises that He has plans and wait for His voice of direction, being obedient to walking this life with Him.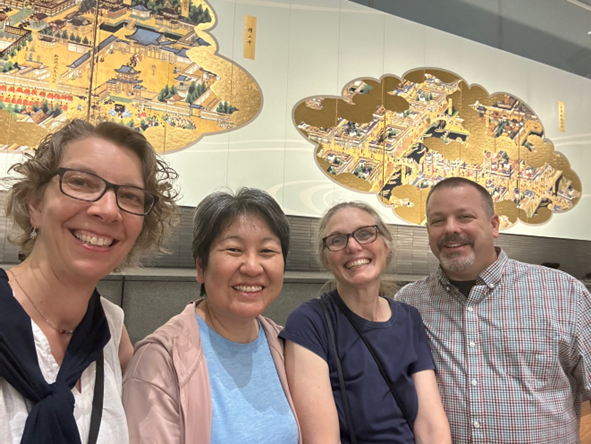 Please continue to keep Japan in your prayers, that the Japanese will be drawn to Jesus, that they will have the courage and boldness to follow the leading of the Spirit in their hearts (John 6:44).
Pray for our brothers and sisters in Japan to stand firmly and boldly for Jesus and share their faith with those in their circle of influence. Pray that our brothers and sisters in Christ would take full ownership and leadership of their faith.
Thank you for your faithful prayers and financial support.
Grace and Peace,
Paul & Melissa Ewing