Published on August 24, 2020
Click here to view this newsletter as a PDF.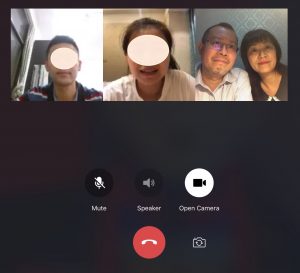 Dear Family and Friends,
Thank you for your continuing pr*yers and caring. In G*d's grace we are doing well.
G*d's Great Mercy
One day in April, Jim phoned Nick and informed that his wife got pregnant. Instead of sharing joy of the news, he expressed his struggle and worries to the future. The couple has two daughters of 5 and 2 years old. First of all, carrying their third child means penalty by the authority. Secondly, Jim worried heavy financial burden to make ends meet for the family. Thirdly, the gynecologist told them that it was very probable to have a baby girl again this time. Unfortunately, Jim's parents are eager to have a grandson and always blamed his wife to give birth to girls! As Jim is the only believer in the family, his wife and parents compelled him to make decision to have an abortion. Although he
We praise the Lord for His mercy and answer to our pr*yers. Nick pr*yed with Jim together during every counseling time over the phone in the past few months. Not only did G*d give him courage to stand firm in faith despite his family's strong opposition to keep the baby, G*d changed the hearts of his wife and parents day by day. G*d even miraculously used his parents-in-law, who are unbelievers, to persuade his wife. One day in June, Jim delightedly informed us that his wife had finally agreed with him not to go for abortion. Both of us shed tears on the phone. G*d is awesome and praiseworthy!
clearly knew that abortion is offensive to G*d, the unbearable pressure from entire family gave him no option and made him stressful.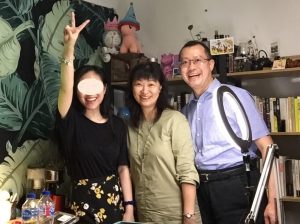 The Lord Is Our Help
Lisa, a student, was taking internship in a neighboring country. During the COVID pandemic, she was forced to return to home country in May. Due to travel stress from international flight uncertainties, tiresome customs clearance, and robust control measures on health security, she got a high fever on the first day of quarantine period. The medical staff became highly alert, suspected her to be COVID infected, and immediately sent her to hospital by ambulance at midnight. As her family is living at hometown thousands of miles away, she felt very scared and helpless. We pr*yed for her, comforted her, and supported her emotionally and financially. As a result, we are thankful that her COVID test results were negative twice and her fever has declined gradually. After several days Lisa was discharged from the hospital, continued her quarantine at the assigned location, and returned home safely after quarantine period. Lisa got a deeper knowledge of G*d from her indelible experience amid crisis.
G*d Sent and People Responded
G*d is faithful and answered your pr*yers! The Lord touched the hearts of Michelle and Jeff Fox, who are willing to obey His call to leave the States and serve in this country. Michelle is going to teach at school in a southern province. The Fox couple is applying for visas and expect to land on the field in this fall. Please pr*y for G*d's direction and protection upon their family.
We greatly appreciate your love, pr*yers, and support to us. We pr*y that you and your family deeply experience His Shalom and presence during the pandemic crisis and continue to be His instruments to glorify Him.
---
Pr*yer
Pray for His healing and comfort to the affected families in COVID-19 crisis.
Pray for His direction and protection to the Fox family.
Nick will officiate a wedding in another province in September. Pr*y for travel mercies and His wisdom and strength for us to serve.
Praises
A couple, having a 5-year-old daughter, was on the verge of divorce. The wife has signed and sent her husband the legal document through lawyer. After several Chr*stian counselling sessions, the couple is willing to reconcile in the Lord and rebuild their marriage.
Our home visitation ministries have been resumed in June.
A ch*rch leader started to lead an Experiencing G*d study group in July.
After you have suffered for a little while, the G*d of all grace, who called you to His eternal glory in Chr*st, will Himself perfect, confirm, strengthen and establish you.
1 Peter 5:10 (NASB)
With love and thanks,
Nick & Iris
2620 Taylor Green NW, Edmonton, AB T6R 3N9 CANADA