Published on May 22, 2020
Click here to view this newsletter as a PDF.
Prayer
Support for the majority of Hispanic pastors across the Americas who have lost most or all of their income during this pandemic.
Praises
I thank my God every time I remember you. In all my prayers for all of you, I always pray with joy because of your partnership in the gospel from the first day until now.
Philippians 1:3–5 (ESV)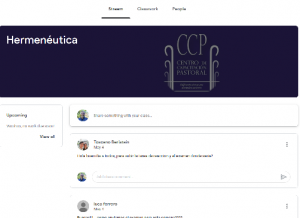 While many churches have struggled to find a new rhythm with the restrictions of this epidemic, the HFC churches in Argentina have embraced new opportunities for ministry. Eduardo Buldain (Field Coordinator in Buenos Aires, Argentina) has challenged his pastors in the Iglesia Biblica Misionera churches to rise to the occasion and use technology to reach past the limitation of a quarantine.
The pastors continued their regular monthly meetings on Zoom to discuss and plan for ministry. There are approximately 20 IBM churches surrounding Buenos Aires, all of them working closely together. These pastors then challenged their people to share their faith in creative ways across social media. The members responded in a range of ways, by simply sharing their testimony on Messenger to producing well-done movies on WhatsApp. This new wave of evangelism has now gone out to people who might not have been reached previously!
Another benefit from the epidemic is the Pastor's Training Center they run has seen the largest group of students they have ever had the new semester. There are 24 students taking a hermeneutics class online currently. These are all pastors currently serving IBM churches or in training to go out as pastors or missionaries. With the class being online this time, they have picked up some students from outside Argentina. These students are from the IBM churches in Mexico.
This is a season of planting seeds in Argentina. As soon as the quarantine lifts, there will be a whole new crop of new believers to disciple! The IBM churches will be ready!
Geoff Hartt
23215 SW Newland Rd, wilsonville, oregon, 97070, united states