Published on February 20, 2022
Click here to view this newsletter as a PDF.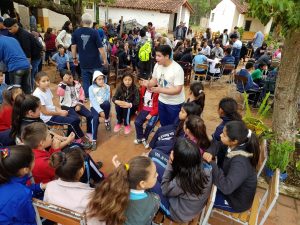 An example here is from Paraguay, where exciting things are beginning to happen regularly, like seven new believers being baptized and eleven new people being accepted into membership at Iglesia Florida in San Lorenzo, Paraguay, last month. This is the main church in a movement of churches in this country and is pastored by Alcides Gonzalez, our Field Coordinator in Paraguay.
Even more exciting is Pastor Alcides' report of some of the work they were doing during the pandemic. The following is translated from Spanish:
As I have shared before, during the Pandemic we have made contact with an indigenous community six hours from San Lorenzo, in the department of Canindeyú, which is called June 12 and of our prayer to plant a church in the community since they do not have a single church there.
At the first opportunity, we gave them food boxes and preached the gospel to them. From there a beautiful relationship was established with the Cacique (village chief) and the rest of that population.
At the end of December 2021, a group of brothers from Iglesia Florida traveled again to the community, bringing food, clothes, and sweet bread to deliver to the families. On that occasion, the Gospel message was also shared, and it is very good to see the good response to the Gospel message.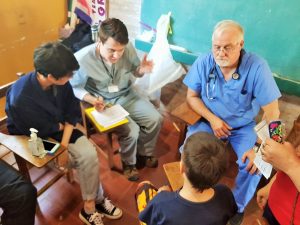 At the end of the meeting, the Cacique thanked Iglesia Florida for the practical demonstration of love and concern for them and asked us to establish a church in his community and that they would donate land for it!
Our strategy is to form an alliance with some churches from other indigenous communities in the area and pray that God raises up some of the indigenous brothers in the area who have been trained in the CPI Biblical Institute and in partnership to plant a church.
For April of this year, we plan to bring a medical team to the area and carry out a medical campaign and continue evangelizing them. We ask for your prayers for this project.
---
Geoff Hartt
23215 SW Newland Rd, Wilsonville, Oregon, 97070, United States
Geoff.Hartt@Hispanicsforchrist.Org