Published on November 15, 2023
Click here to view this newsletter as a PDF.
Isn't it super comforting to know that Jesus is with us always, and "to the very end of the age"! In the same manner, we believe that God wants every believer to "be present" in all our relationships and ministries. These last few months, we appreciate people's presence, and other ministries' partnership with us. It has been very encouraging and reassuring. Most of all, knowing Jesus is with us always spurs us on.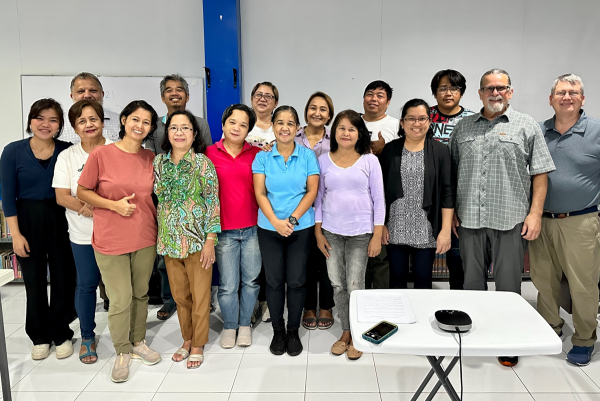 The NAB's Visit at BCCL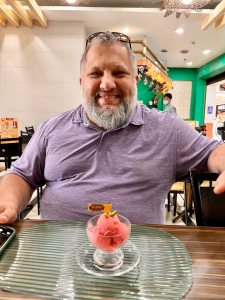 Kerry Bender, NAB's VP of International Missions, came to Legazpi City and visited us in October. His visit piggy-backed Gregg Evans' teaching stint at BCCL. It was pastor Gregg's (as we fondly call him) last teaching visit at BCCL. He taught the General Epistles course. Gregg is one of the founders of BCCL and its long-time NAB representative. It was very encouraging having them over. They both offered a lot of valuable advice for the BCCL ministry moving forward.
It was Kerry's first time in the Philippines, and I believe he had a wonderful time learning about the ministry firsthand and how BCCL is going. He seemed to also enjoy Filipino culture and flavors, especially the spicy chili ice cream that's only made in the Albay, Bicol, region.
Missional Business and Cross-Cultural Church Planting Courses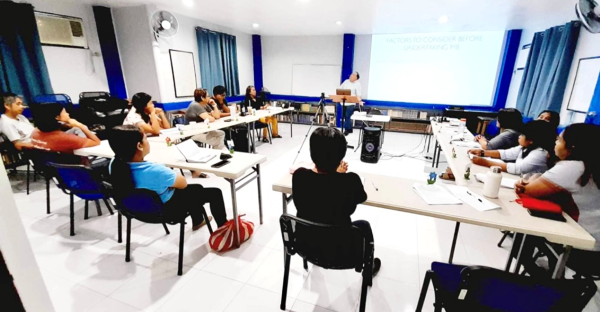 We're currently having back-to-back complementary courses for our Intercultural Ministries (ICM) training program, which is making our students think more strategically and missionally. My husband Tim and I have personally seen how starting missional businesses has become one of the more effective strategies in the mission field. Just as the apostle Paul used tent-making to reach Gentile nations, many people can only enter some difficult-to-reach nations through a missional business. Thus, it was vital to include a course on missional business in our ICM curriculum. Chris Brown, the head of Business As Mission at World Evangelization for Christ (WEC) came over from Thailand, where he and his family are missionaries, to teach the course. The students are now thinking of the needs of their target communities and making a missional business plan that would answer those needs and, most importantly, to engage the community through it. One example is possibly teaching conversational Tagalog to our Indian friends to help them succeed better in their medical schooling.
Then we are currently on the first week of the Cross-Cultural Church Planting course. Mark Leighton, the former field director of Overseas Missionary Fellowship in Thailand is teaching this course. We thank God for partnerships with mission organizations in the area.
Presence and Present
We've discovered that the predominant love language of our young Indian friends is quality time. They love to drop by at BCCL and at our campus café to talk with some of our ICM students, play board games, and have fellowship with us. It is a refreshing time for them after a few days of being left out and discriminated in the classroom and in the community. They are happy to know that we are their family away from home, so much so that they invited us to attend their pre-med course graduation last October 23. We're so proud of them, and we thank God for the relationship that we are able to build with them. We hope to help them succeed in their studies and adjust to life in the Philippines any way that God enables.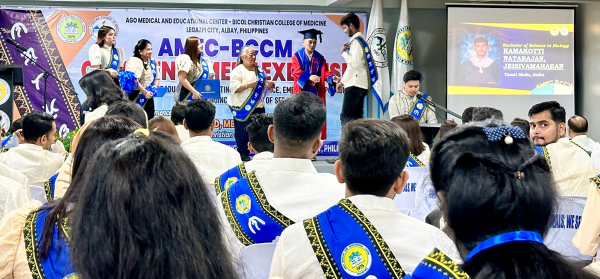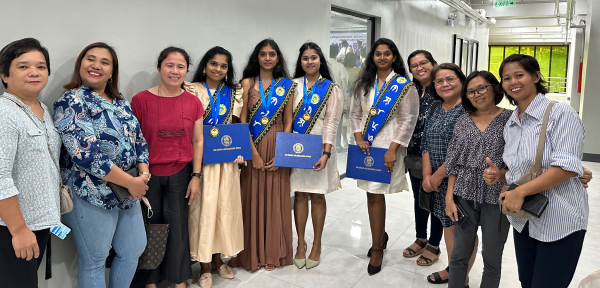 October's BiryAdobo fellowship was our way to celebrate their graduation. Chef Kaushic, our Hindu background believer friend (and director of WEC in the Philippines) came over, a long way from Manila, to cook Indian food and help us with this ministry on October 27. We are so grateful for his presence and valuable insights into his own culture that helps us a lot in this welcoming ministry with our young Indian friends. Around 26 of them attended our monthly fellowship. We had a wonderful time seeing how they are doing and how we can pray for them, as well as celebrating their graduation with them.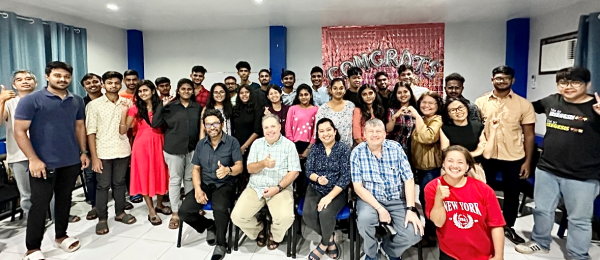 Praise be to God for all that He is doing at BCCL!
A. Claire Marker, BCCL Director