Published on August 29, 2023
Click here to view this newsletter as a PDF.
We've been constantly amazed at the "new things" that God has been doing in our midst during these last few months. Our jaws have been literally dropping as we see Him "making a way in the wilderness" and "streams in the wasteland" among our students and churches in the area, full speed ahead!
Fruit of Studying World Religions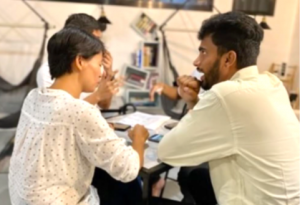 Our Intercultural Ministries (ICM) students were forever changed as they went through a series of classes on world religions. They went from one eye-opener after another as at the end of each course they had an exposure experience at a temple or a mosque or a tribal community and had to interview a person from each religious bloc. The said religious blocs are Tribal, Hindu, Unreligious, Muslim, and Buddhist (T.H.U.M.B.).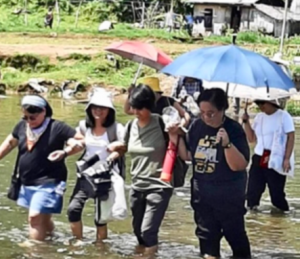 During the class on Hinduism, our students interviewed eight Indian medical students. There has been an influx of Indians in Legazpi City over the last decade. I thought, The nations are coming to us; what are Christians and churches doing to engage with them? It's been my prayer over the years that believers and churches would engage with these young Indians. During our ICM students' interview with them, the young Indians said that was the first time Filipinos were interested to talk to them.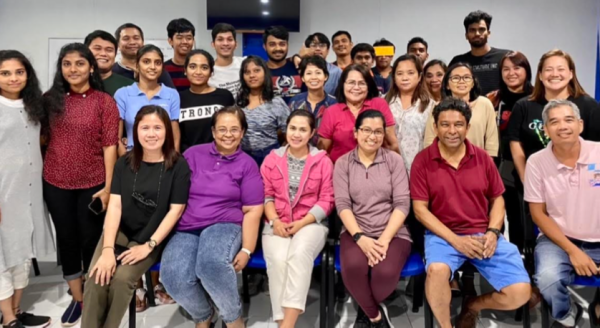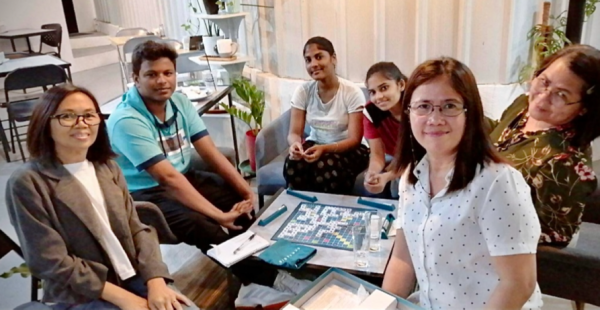 Our students continued to befriend these Hindu medical students even after their interview with them. A week later, our resource speaker on Hinduism, a Hindu-background believer, who is director of a mission organization and a chef, came over all the way from Manila to visit BCCL. He wanted to cook biryani for our students, and we thought, Why not invite our new Indian friends for a Biryani Night? Since June, we've been having monthly cultural-exchange fellowships with these Indian medical students. From 8 students, we are now meeting with 16 Indians. Some of our students have also developed a heart to reach the Hindu people, and our Indian friends are starting to ask about Jesus!
Then during our course on Islam, some of our students developed a burden for Muslims and have started a regular prayer time for them. These students have also been engaging with the Muslim communities in the area. Talk about God "doing a new thing" at every mission class!
Heart for Asia
Last July 1, we had a mobilization event at BCCL called Heart for Asia: Discovering God's Heart for the Lost in East Asia. This was in partnership with Overseas Missionary Fellowship, who sent a team of missionaries to talk about the religious blocs and their experiences church planting in East Asian nations among these unreached people groups.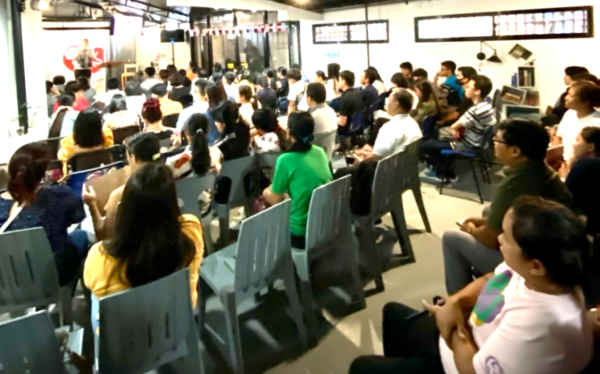 We expected only around 60 persons from various churches to attend, but we were pleasantly surprised that around 100 attended! The BCCL hall was so jam packed that our students had to watch the event on livestream at the ICM classroom!
This was such an answered prayer. God has already awakened the churches for missions. They are now ready to fully obey the Great Commission, reaching the nations at the same time they are reaching their own people. It is our heart and prayer that BCCL would become the missions hub in the area, the place where training, intercession, mobilization, and sending ministries are done faithfully and in earnest.
Memorable Graduation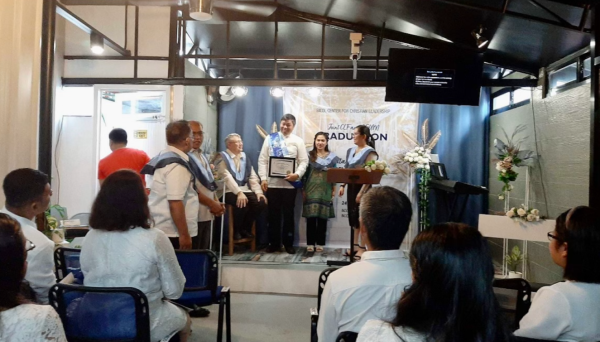 We had 19 students graduate last June 24 (12 for the five-month CLF program and 7 for the GCUM two-year program). It was a memorable one since it was the first time in more than a decade that the graduation was done on-campus at BCCL's events hall, which doubles as a coffee shop on regular days. My husband, Timothy (who is also a regular teacher), was the commencement speaker this year in this intimate event attended by our graduates and their families.
Our Move to the Philippines
It's been a difficult year for Tim and me as we started the move from California and back to the Philippines early this year. We knew it was God's timing, and so even if we didn't have an ideal living situation yet (no kitchen, only a room and a bathroom) at the director's apartment at the BCCL campus, we took the plunge and moved to the Philippines anyway. Tim's dad passed away in March, but he sent us with a blessing before we left. Now we are back in Lodi to move all our household and personal effects to the Philippines.
Please be praying for us on this final and most stressful process of our move. Pray also for God's provision for our living expenses moving forward. Right now, as missionaries, we only have one regular supporting church, and we appreciate our local church in Lodi for sending us to the field! We continue to trust in God, our ultimate Sender and Provider, who knows all our needs before we even know them!
God be praised in everything He's doing in our midst!
A. Claire Marker, BCCL Director