Published on September 15, 2023
Click here to view this newsletter as a PDF.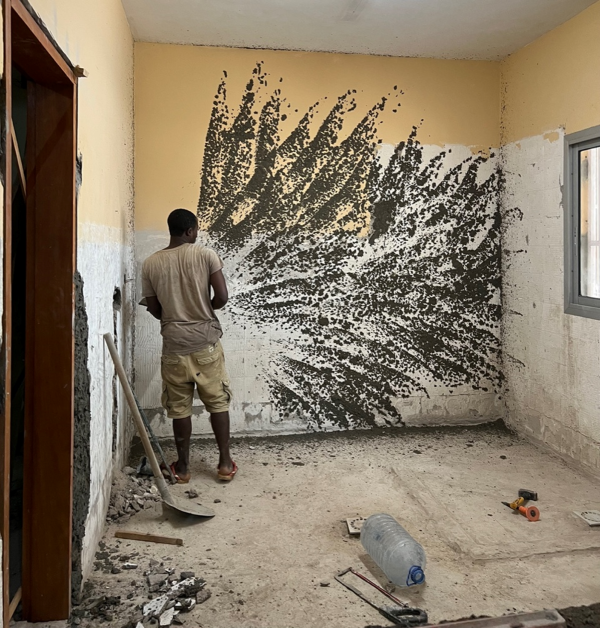 If you have ever watched a master craftsman at work, you'd quickly identify the rhythm and beauty of their movements. A simple trowel scooping cement for plastering or laying bricks is capable of marvelous work in the hands of a master. The clumsy movements of a beginner are awkward and often ineffective. As we moved through the renovation and creation of an apartment, we witnessed many moments with masters! It made me think of how inadequate I am to complete the tasks God has called me to, and how with God's help my awkward attempts can be transformed into something beautiful. A similar thing occurred when Harry and Peggy Johnson came to Yaoundé in April. Harry, a journeyman electrician, untangled the spaghetti of a vast array of wires and created order out of the chaos and safety out of 220 volts of potential danger. We are so thankful for this generous couple who served as volunteers to assist in the renovation project. Peggy was also a big help at RFIS with cleaning and organizing. Both Harry and Peggy were fun to get to know and brought a lot of joy and laughter to our house. Harry taught us the phrase, "Does it cost more to make it straight?" and I'm sure those of you in construction have chuckled over that line. We have now moved into the apartment and are finishing up the last items on the "to do" list.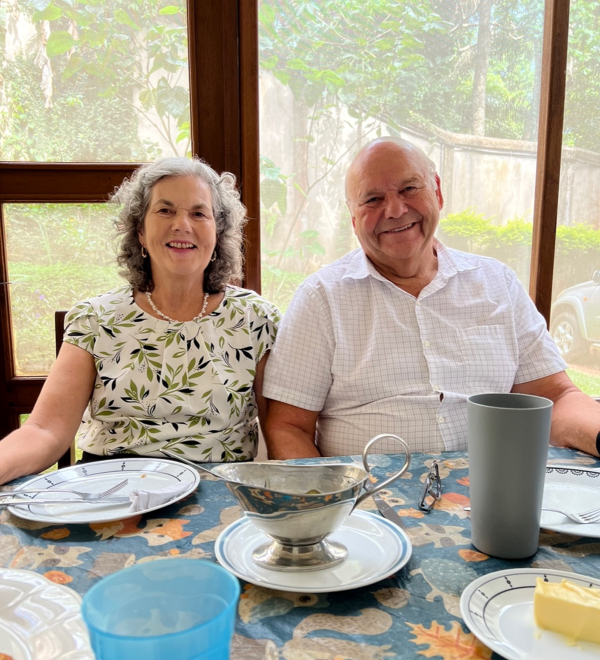 The RFIS schoolyear is starting soon; new teacher orientation begins on August 22, and students start classes on August 28. Craig is busy preparing for the new schoolyear and wrapping up the accounting of the summer transactions.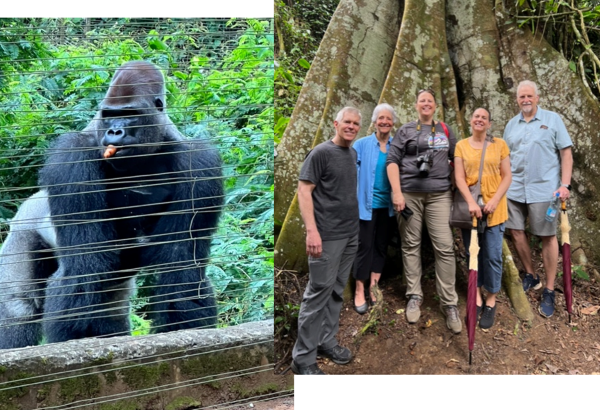 As NAB Field Director, Maureen had the privilege of preparing a 3-day retreat for the NAB missionaries currently in Cameroon. A number of the team are on home assignment, but the rest of us gathered in Yaoundé. It was great to get together for a time of fun, fellowship, and discussion. It also provided our missionaries who live in the conflict zone some needed time out of the area. We all experienced something new when we ventured an hour into the countryside and then walked through the rainforest on a tour of the Mefou Primate Sanctuary. We enjoyed watching a chimpanzee rapidly scale a massive tree extending upwards more than 60 feet. The gorillas certainly made an impression with their enormous size and antics with logs, carrots, and each other.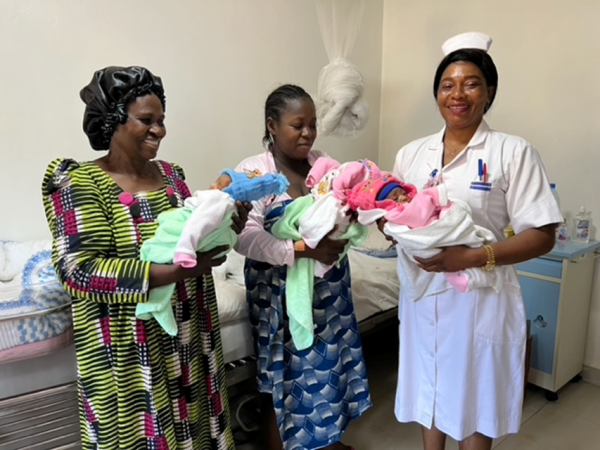 Two White Cross containers recently arrived, bringing much-needed supplies. We are so thankful to all of you who donate time, supplies, and money to make these shipments possible. The new layettes have started coming, and the mothers have been excited to receive them.
We also want to thank our partners for their invaluable prayer and financial support. We are still in need of more partners, so we'd love to have you join our team – click on this link.
Craig & Maureen Moody