Published on August 29, 2023
Click here to view this newsletter as a PDF.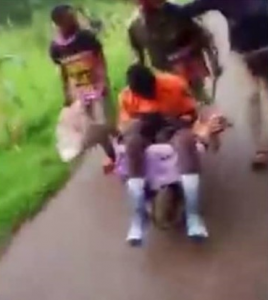 These last 2 and a half months were probably some of the hardest months, and yet months of many blessings in ministry. We have been in a lockdown of roads and market for most of the last 2 and a half months. Praise the Lord our hospital vehicles have been allowed on the roads and have brought patients from Bamenda each day, usually two trips each day. We have 2 buses donated by Samaritan's Purse and another by Smile Train. There is a long line to get on a bus every morning in Bamenda, we are told. The other way patients have gotten here is by walking, and we even had one come by wheelbarrow pushed by friends. It reminded me of the friends that hoisted their paralyzed friend down through the ceiling of where Jesus was preaching for him to heal!
The next story is about a young man named Diligent, who had very painful keloid scars from where he had been burned when he fell into a fire in their outdoor kitchen when he was younger. He couldn't sleep due to the pain. He recently had surgery to remove the keloids and had a full-thickness skin graft to fill the gap. This was on the back of his leg right below his buttocks. Not an easy place to heal. He had a good outcome. We got to know him since he was in our hospital for over a month. He and his mother came to visit in our home after his discharge. Diligent comes from a needy family, and they were not able to afford this type of surgery and long stay. It was through our supporters that we were able to help them out. We want you to feel a part of Diligent's success story!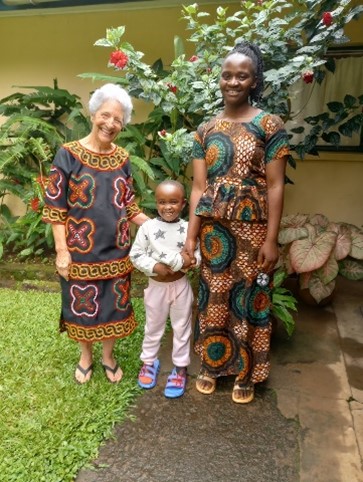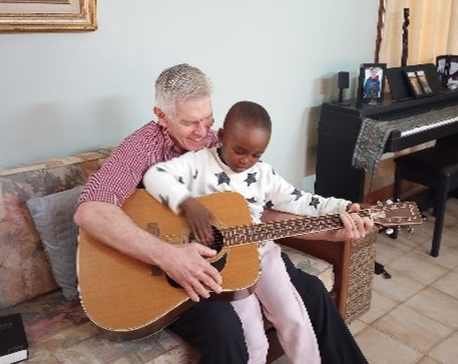 The next great story is about one of the youths in our church, Bernice. She needed a sponsor to send her to Youth Evangelism Camp. We had the privilege to help her be able to go. She attended a training in the capital city and then was sent out to another city to lead VBS groups in different neighborhoods for the summer. She grew a lot spiritually and got to see how the Lord worked in many children's hearts through her. They reached 759 children during their VBS weeks, with 55 making decisions for Christ.
Then there is Sam, the little boy who survived 2 CPR resuscitations when he was suffering from a serious pneumonia. After Sam had been in the hospital for almost 2 months, he was still oxygen dependent. He needed an oxygen concentrator that didn't require constant electricity, because where he lives they often don't have it. So, Debbie researched and found one company that made a rechargeable portable unit with 2 batteries that would last up to 12 hours. Dr. Koch, a volunteer ENT surgeon, was able to provide the unit and brought it to Mbingo last month. Because of this, Sam was able to leave the hospital and is now at home!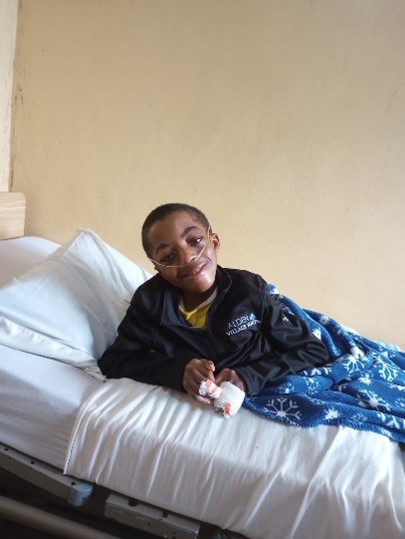 Hellos and Goodbyes
A big welcome to Dr. Mbanga, who has completed his studies and now has joined Rick as the first Cameroonian pathologist at MBH, and throughout the CBC!!!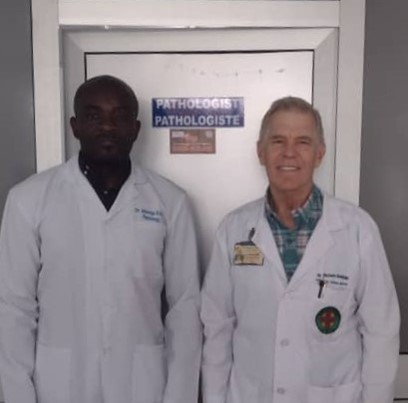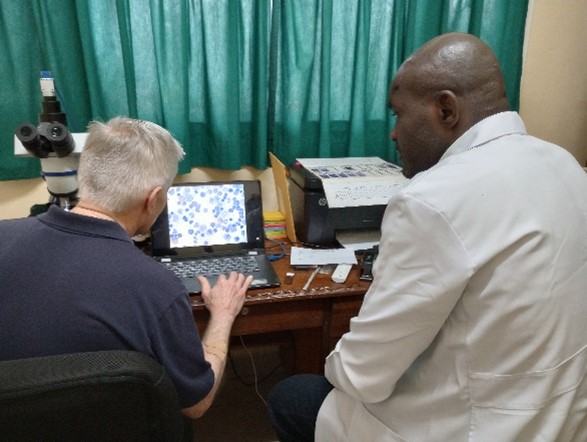 And then there were no other expat missionaries on the compound! But praise the Lord, Jackie came yesterday and 3 others to follow next month. 😊
In His Matchless Love,
Rick and Debbie Bardin