Published on November 14, 2022
Click here to view this newsletter as a PDF.
Just as trees' leaves change into vibrant reds, yellows, and orange during fall, God seems to be fond of constantly turning a "new leaf" in our lives and ministry as well. As BCCL's 21st year comes to an end, we can truly say that God is faithful and is keen on continuing His work. We're constantly excited to see the new seasons that He leads us through! Here's a peek at the seasons unfolding in our midst.
Hybrid Classes and Comebacks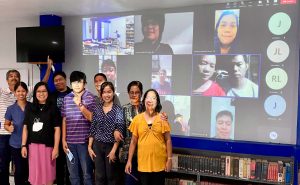 We've discovered that maintaining hybrid classes (sessions are a combination of in-person and online classes) allowed more pastors and church leaders to attend our ministry training courses. We intended to keep this platform only because we had students attending from overseas and other far away islands in the Philippines, but we've seen a lot of old students coming back to finish the classes they missed because they have the option to attend them online. It may be sad that some students who live in town would rather attend classes online, but it's because they could not afford the commute to BCCL. We praise God that a batch of almost 20 students have just finished the CLF course and are geared to attend our two-year training program starting next year.
We also thank God that our visiting teachers are finally able to come back to teach in-person once again since Covid has considerably subsided in the Philippines. Pastor Bill Lambert (from Texas) taught Systematic Theology last September and Claire Azul-Marker (BCCL director, from California) was able to teach two CLF classes in August and October in person as well. The teachers and some students were in the classroom, while half of the class were online.
Updates on the BCCL Facility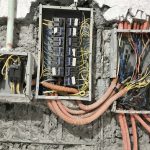 Almost 20 years of wear and tear on the BCCL building has prompted a lot of much-needed repairs. The repair work seems endless, and the school is finding it hard to cope with the expenses. One major work lately was the rewiring of its electricals. We were shocked to discover that the BCCL building had such shoddy electrical wiring. The electrician who saw this was amazed that the building has not burned down yet due to bad splicing and substandard wiring. Thank God we found a highly competent electrician who did the rewiring work and averted any possible danger.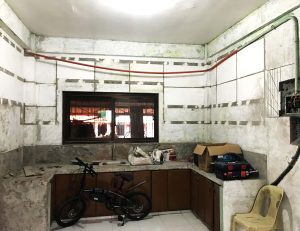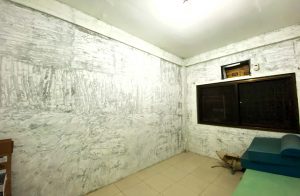 The BCCL guest house and especially the director's quarters downstairs also need a lot of work. The director had to sleep in her office for some nights in September when a visiting teacher arrived to occupy the guest house. The director's living space downstairs is still not livable. Thankfully, a room and bathroom downstairs were redone, so the director and her husband (also a BCCL instructor) had a temporary place to stay. We continue to pray that the rest of the director's quarters will become livable once more, especially since they will be moving back to live in the Philippines early next year.
Missions Conference
Claire had an opportunity to attend a missions conference in September. It was conducted by the Philippine Missions Association. They specifically talked to her about the mobilization of Bicol region for cross-cultural missions. Planning is underway to have the same conference in Bicol next year. It will be a great jumpstart for the launching of BCCL's mission curriculum track!
Fruits of Labor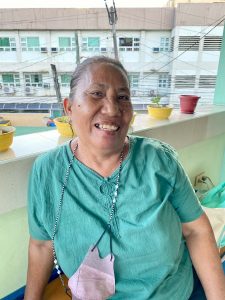 It was a pleasant surprise for us when our canteen's former cook paid us a visit last September. Nanay Marie, as we fondly call her (nanay is Filipino for mother) brought us pancit (a popular Filipino noodle dish). We sure missed her cooking. Sadly, our canteen that prepared the Project Biyaya outreach ministry meals had to close for good last July 31. It did not survive the financial impact of the pandemic. But we praise God for all that He has done through it. A few years back, Nanay Marie, while working at the canteen, led a wayward Christian named Peter back to Christ. Eventually, because of Peter, a church was planted in Kilicao, Daraga, which is now being pastored by Joseph, BCCL's technical staff. Also, our Project Biyaya ministry paved the way for our students to open around 17 new Bible studies in various communities, and we have also distributed over 200 Bibles so far. Nanay Marie has just opened a canteen of her own near a school in her hometown. She's able to employ the canteen staff that we had to let go. She is keen on reaching her community for Christ through her canteen.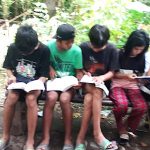 We continue to praise God for these ever-changing seasons of ministry!
A. Claire Marker, BCCL Director