Published on August 10, 2022
Click here to view this newsletter as a PDF.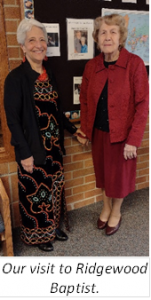 We have been on the go since we last wrote in February! You may have noticed we missed sending you a May newsletter, so we have some catching up to do. 😊 We are happy to testify of God's goodness in guiding us across 12 states and driving over 8,000 miles.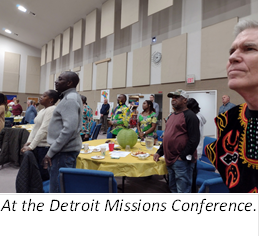 We were blessed to be able to speak in 19 churches. It is always so encouraging to spend time with the supporters who pray and give to our ministry. It's so humbling to be cared for by so many!! It gives us strength to keep on keeping on even though the war continues in Cameroon.
We had the privilege to attend two International Conferences. We attended a medical conference in Marathon, Greece, in April, where we both received the continuing medical education credits we needed to keep our medical licenses renewed.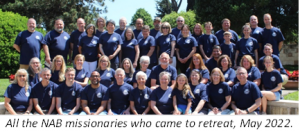 We also enjoyed being reunited with other medical missionary colleagues around the world. In May, we attended an NAB conference in Rome, Italy!! We also enjoyed wonderful fellowship with our NAB colleagues around the world, meeting some for the first time. Our spiritual emphasis theme was Christ as Rest, which was very timely and much needed for both of us.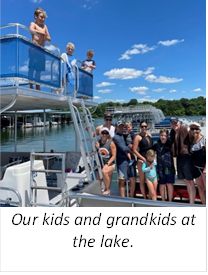 We spent about two months total time with family in Florida, Tennessee, and Colorado and met Rick's sister and her husband in Branson, Missouri.
We hold all those precious times together dear to our hearts!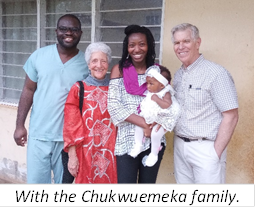 We have been back in Mbingo for 6 weeks and settling into life here again. It always takes a while to get back in the groove and change cultures. Even though we have been doing this for the last 12 years, there is always that transition period. A nice way to re-enter was celebrating the birth of a new baby to one of the PAACS resident families!!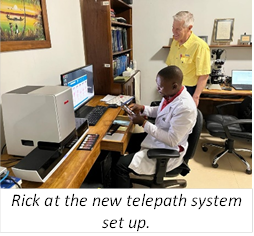 Rick has caught up with pending old cases, and the new ones that piled up while doing that. He is thankful for the new telepathology system that was installed when we were on furlough.
In His Matchless Love, 
Rick and Debbie Bardin