Published on May 20, 2021
Click here to view this newsletter as a PDF.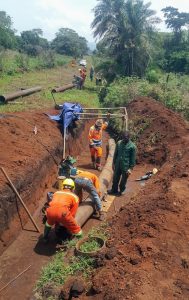 In reflecting on the struggles at Mbingo over the past years, I am reminded that as followers of Jesus we are not called to success as much as persistence. Paul encourages us, in Galatians 6:9, not to become weary in doing good. This is especially appropriate advice for us with the many challenges facing the hospital and staff over the past three years with the ongoing crisis in the English-speaking part of Cameroon. Staff have been harassed, and twenty families have had their homes burned. Despite these issues, we see God's hand at work. There have been several near misses involving our staff, but God has protected everyone. The hospital grounds have been respected by all the sides of the conflict, and our patients are still able to come for care. Our training programs are functioning, and we have excellent candidates applying for positions in the residency programs. We pray continuously that God will continue to provide safety here.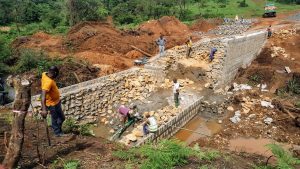 After more than ten years of planning and work, we are nearing the end of the hydroelectric project. We are hopeful that sometime in early June the system will be functional and producing stable electricity for the hospital.
Stable electrical power will greatly enhance the work of the hospital. At present, we are facing a major surge in patients infected with the COVID‑19 virus. The most common management problem is supplying them with enough oxygen. We are now using the central oxygen system that was completed a few months ago, but the unstable electricity from the national grid is causing problems. We are looking forward to having this electrical issue resolved. In the future, we are planning to expand the cancer treatment services we offer here by installing a linear accelerator, which will provide radiotherapy treatment. The stable electrical supply makes this much more feasible.
We are fifteen months overdue for a vacation and time in the States. Last March, the initial COVID‑19 flight cancellations, border closings, and sheltering in place kept us from a previously planned conference in Greece and trip to the USA for vacation, seeing our families, and church visits. After beginning work on the hydro project, it then became quite difficult for me to leave. Due to the delays in completion of the hydro, Nancy will return to the States on May 8, and I will follow in (hopefully) early June. We are eager to get our COVID‑19 vaccinations so that we can begin to see our family and travel again.
Thank you for your prayers and encouragement.
Dennis & Nancy Palmer