Published on February 13, 2023
Click here to view this newsletter as a PDF.
Update from Cameroon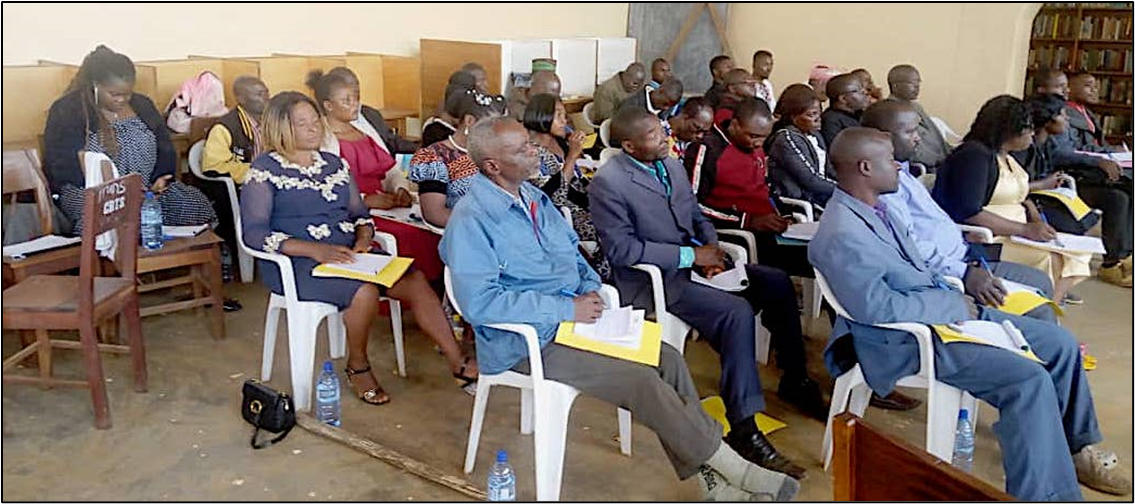 "I have been a pastor of the CBC for 50 years and 10 months now, and this is the most important seminar I have ever attended." These are the words of a participant in the most recent Trauma Healing and Peace & Transformation workshop. It was attended by 35 community leaders from two of the worst affected areas of the war.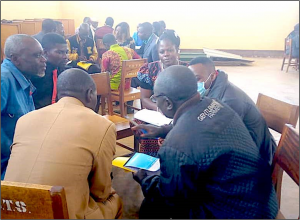 As these areas are inaccessible to outsiders, the 35 participants took the risk, many on foot, to reach the workshop site held in a safer location. They were eager to learn methods of healing from their own trauma, with the hope to be agents of peace and reconciliation back in their communities.
Your generous donations to the Peace & Transformation Initiative help ensure that more people can receive healing from trauma and hope for the future. Thank you!
Cameroon Peace and Transformation Initiative
The ongoing war in the anglophone regions of Cameroon continues to affect the church and the society negatively. The culture of violence has taken root in the society, indicated by increased violence in schools, domestic violence, kidnappings, rape, torture, etc. In keeping with the holistic Gospel mission of the Cameroon Baptist Convention, the CBC Peace and Transformation Initiative seeks to build the capacity of pastors, church, and community leaders in how to help people cope with the traumatic and psychosocial effects of the war. This initiative focuses on rebuilding a culture of peace and transformation in society through biblical and indigenous peacebuilding methods.
Give to this project:
There's Hope for Peace
On January 20, the Canadian government announced that it had accepted the mandate to facilitate a peace process amongst the parties and factions involved in the conflict in Cameroon. "Canada welcomes the agreement by the parties to enter a process to reach a comprehensive, peaceful and political resolution of the conflict. The parties have also agreed to form technical committees to begin work on confidence-building measures." (To read the full Statement on Peace Process in Cameroon, click here.) Pray this process will not delay and will result in a return to peace and stability for millions of affected Cameroonians.
Family Update
Twenty-five years ago marked a season of significant transition for us. On December 12, 1997, we were married. Thirteen months later, we moved to Cameroon, which became our home, life, and calling, and where we raised our girls. We could never have dreamed of the adventures, joys, and challenges that that quarter of a century would bring us. Having celebrated our 25th wedding anniversary in December, and finding ourselves in another season of significant transition, we're looking forward to what adventures the next quarter of a century will bring us.
Calvin & Susanne Hohn