Published on November 15, 2022
Click here to view this newsletter as a PDF.
Don't worry about anything; instead, pray about everything.
Tell God what you need, and thank him for all he has done.
PHILIPPIANS 4:6 (NLT)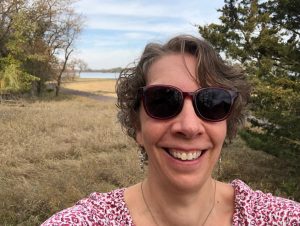 Every year around this time, many of us take time to focus our attention on gratitude, especially "thanking God for all he has done." As I read the verse from Philippians again, I am grateful that I do not have to worry about anything. This is not only because of my prayers but also because of the prayers of each of you who faithfully pray on my behalf and for the ministry in Japan. Thank you.
I am grateful for the opportunity I had to travel to South Dakota in October. I spent several days at the seminary listening to other students' presentations, giving my own presentation, and meeting new students. I was energized and inspired hearing about the work of God in ministries around the world. Thank God for this opportunity to study, listen, and learn.
While in South Dakota, I also was able to visit with many friends. West Center Baptist Church in Madison, where I grew up, had a missions weekend, so I not only got to see many West Center friends, I also got to see my coworker, Paul Ewing, and hear him preach, in English. I am grateful for each one from West Center, and all my supporting churches, who has helped me grow in faith, has prayed faithfully, and has been with me through this journey in Japan. Thank you!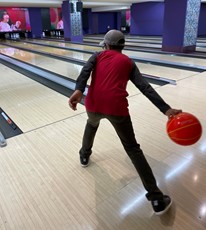 Thank you for your prayers for the autumn youth gathering in October. I was incredibly encouraged watching the youth lead the day, from making reservations at the bowling alley to leading music and small groups. It was beautiful to watch them! The pastor who shared encouraged the students to use the gifts God has given them, no matter how small they think they might be, to serve God. In the room we were witnessing the students doing just that! We had a couple of new students and some who had never been able to attend in person because of the pandemic. It was lovely the way the older students welcomed the new students. Thank God for his faithfulness!
In November, Yuri and I will be leading two ladies' seminars around the Japan Baptist Conference. Although they may be finished by the time you read this, praise God with us for the fellowship and learning, and please pray for us as we continue preparing and teaching, encouraging the ladies to grow in grace and faith. I am thankful for the opportunity to work with Yuri in this ministry and for the JBC churches' participation.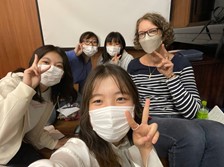 We are looking forward to another Christmas season to share about Immanuel, the true meaning of Christmas. Since Christmas is on Sunday, Komyo Church is excited to celebrate together as God's family. I also hope to have an English Christmas party with my students. The youth from Komyo and Kongo Churches are planning to join with the youth from another church to celebrate together. I am thankful for this season every year to share about God's love again.
Thank you for praying with us at Komyo Christian Church, with the youth, for the women's ministry, and with me as we live and serve in southern Osaka, Japan.
Soli Deo Gloria
Shan Reed