Published on August 19, 2021
Click here to view this newsletter as a PDF.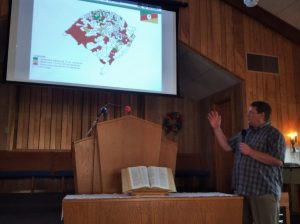 Airplanes are a modern marvel. Besides being able to soar in the air as hunks of metal, our family can board one and flip our worlds in mere hours. We take off as foreigners and land as citizens. We wake up in the southern hemisphere and go to bed in the northern hemisphere. We begin the day in the chill of winter and end it with the humid warmth of a summer's sunset.
After arriving, we have all felt reverse culture shock. It is not because North America underwent rapid changes in a few years or anything like that. In fact, it's nearly the opposite. Most everyone here has continued to live their lives as before, which is good. Only, now we have come back, and we feel different.
T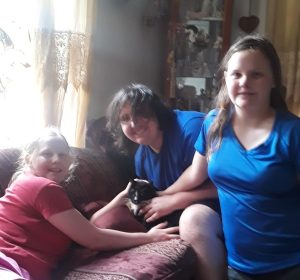 he grocery store has an entire aisle dedicated to breakfast cereals. The church service is entirely in English. Without being nervous, we can pick up the phone and call utility companies, easily communicating our needs with the voices on the other end. A few years ago, none of these things would have seemed remarkable to us, but that was before we switched worlds the first time. Before we crossed cultures. Before we felt what it was like to be the foreigners in a strange land.
Now we are feeling what it is like to return to what was once our home with our hearts partially restless, still invested in Brazil and waiting to return there next year. But our hearts are also deeply rooted here in North America, and it has been a joy to be with friends, family, and supporters again.
Late in July we had our first connection with our support team. We visited old friends and made new ones in Kansas City on our way to returning to where our mission's journey was born: Herreid, South Dakota. It was there, when Brandon was still serving as a pastor, that God first laid on our hearts the call to missions and specifically the call to Brazil.
In Herreid we had a great time seeing familiar faces, sharing about the mission, and enjoying old activities in town and in the countryside. Our kids even got to see their old pet cat, Marvin, who is enjoying life in his new home. It has felt great to thank people face-to-face for their encouragement, prayers, and financial support. And few things fill our hearts more than seeing the love and concern our support team has for our children.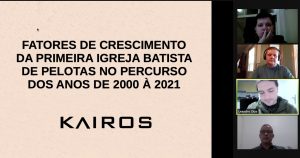 Our home assignment will focus on three things: continuing with Kairos Brazil, reconnecting with our support team, and resting with friends and family. In our first month, we have already experienced all three of these things. In early August, Brandon is grading papers from a New Testament intensive class, and he has already met with some Kairos Brazil students through Zoom. As mentioned above, our family has already seen friends and family in Missouri and South Dakota. And after setting up our rental house, we have also had some space and time to rest.
As we look ahead to the remainder of this home assignment, we are praying for safe travels and warm reunions as we extend our heartfelt gratitude to all of you for helping to make our mission possible. If you would like us to join you in person, please let us know. We are also happy to meet with you virtually online or record a video for your church. We look forward to connecting with you!
Until next time,
Brandon & Marci Jones