Published on February 13, 2023
Click here to view this newsletter as a PDF.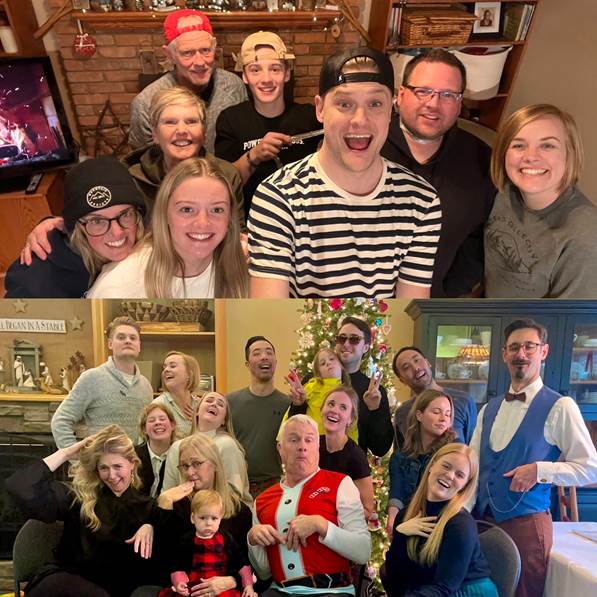 It had been three years since Paul and I were able to join our families for Christmas celebrations. As we are on home assignment until May 2023, we were able to get to both Vancouver and Edmonton over the Christmas holidays to spend time with our parents, siblings, and nieces and nephews. We spent the first part of Christmas with my family in the Vancouver and then, though it was a bit tricky getting out of Vancouver due to the unusual snow fall just before Christmas, we were able to get over to Edmonton to visit Paul's family for the second half of the Christmas holidays. It was a bit strange to not be travelling around to Romanian village churches and leading our normal 30+ church services and events, but we did really enjoy the Canadian Christmas traditions – turkey dinner, pumpkin pie, outdoor hockey in -20, and lots of snow! We also enjoyed getting a lot of Uncle Paul and Tante Tanya time with our nieces and nephews. We met some of them for the first time in person and couldn't believe that others had grown so much and are graduating high school this year! It was such a gift to be able to get that time to relax and live life with our families over the past couple of months.
While we were resting, the team back in Romania was continuing on with ministry! Over New Year's, the team ran a winter camp for young adults, seeing around 60 young people come out to the camp for a couple of days of winter activities and discipleship. From what we've heard, it was a rich time of teaching and hanging out. These opportunities continue to be unique and impactful, as Christmas is one of those rare times when young people working abroad come back home for the holidays and are looking for ways to connect, build community, and go deeper in their faith.
As of January, Paul and I began our official church tour. Over the next five months, we will be travelling across Canada and the States to visit all of you! This past month we have been focused on connecting with our churches in BC. Next month we'll be heading to North Dakota, Iowa, and Michigan. We love having the opportunity to see you all face to face and share ministry updates and stories happening because of your partnership. We hope to see you all soon!
Grace and Peace.
Paul & Tanya Gericke