Published on August 10, 2022
Click here to view this newsletter as a PDF.
Although we've been missionaries for nearly five years, there seem to always be more "firsts" for us to experience as a family. In May, our first child, Daniel, graduated from high school, and in June we left him behind in the States. He will start his bachelor's program at the University of Missouri–Kansas City later this month. Meanwhile, the rest of our family is experiencing our first re-entry to Brazil.
When Brandon served as a pastor of a small-town church, he often talked about celebrating small victories, and we've thought of those a lot these past several weeks in Porto Alegre. We still may not yet speak Portuguese fluently like missionaries who have lived here for decades, but we can celebrate a lot of small victories already during the opening of our second term.
We can easily shop for groceries. We had little trouble buying bedroom furniture and getting it delivered. We have found spiritual nourishment at our Brazilian church because we understand most everything during each worship service. And, after another lengthy visit to the Federal Police, we are now all officially classified as residents of Brazil. We used to be considered "temporary migrants."
Alongside our small victories was one big one when it came to Monica's and Olivia's schooling. We arrived in June thinking we had a plan all worked out with the international school here that Daniel attended during our first term. But since early 2021 when we had made these plans, there had been changes in staffing and financial policies at the school. When we were informed of these changes after we returned to Brazil, we thought that would pretty much cancel our plans.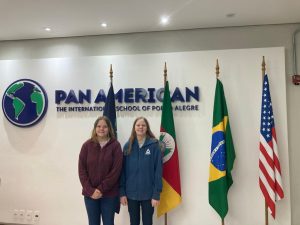 In response to this setback, we called out for prayer from our supporters, and Lyndell, our field director, also asked her team to pray for this situation. And God answered our prayers! Although the new policies and changes remained in place at the school, Monica and Olivia still got to start ninth and seventh grades on August 1.
As we look ahead to our second term, there remains plenty of opportunities ahead of us. During July, the state Baptist convention here had its home missions campaign because the field here remains white for harvest.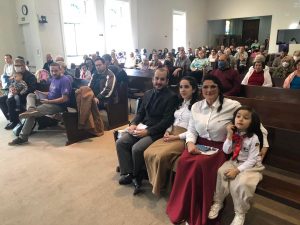 Their campaign phrase is "Nada nos faltou," which comes from Philippians 4:18 when Paul says he has more than enough from God through the gifts of God's people. Over 11.5 million people live in our state, and it continues to have the highest rate of suicides in all of Brazil. One or more Baptist churches can be found in only 17% of the nearly 500 cities in our state, meaning that four out of every five cities here are without one. We are joining Jesus in asking our Heavenly Father to send laborers into this field, whether they are sent from Rio Grande do Sul, other states of Brazil, or even other countries!
Our spring semester at the seminary begins this month for our Pastoral Formation program. We have over 30 students signed up, which is the most we have ever had in recent years! Our Kairos Brazil students continue to navigate their outcomes at a steady pace, with two of our doctoral students having their project proposals approved in recent weeks.
God continues to be at work, and it is a privilege to come alongside him and proclaim the good news of his kingdom. Sometimes it feels overwhelming to proclaim it in a new language and a new culture. But his grace is sufficient, and so we celebrate those small victories and ask God for his comfort and patience in the months and years to come.
Thanks to all of you for praying with us and for us during the ups and downs so far of our re-entry. We could not do this alone. What fun it is to rejoice with those who rejoice!
And thanks as well for your continued financial support, without which our mission would not be possible.
Blessings,
Brandon & Marci Jones