Published on May 20, 2021
Click here to view this newsletter as a PDF.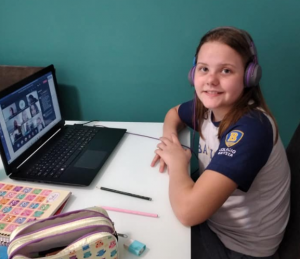 At the beginning of April, we announced that our family will be taking an early home assignment. This decision came after a long year of lockdowns and the realization that midway through 2021 the pandemic is still far from winding down in Brazil.
The past few years have been tough on our family. During our first year here, we had a lot of culture shock and readily jumped two feet into learning our new language. As we reflect on the challenges of that year, we are thankful for the way God sustained us.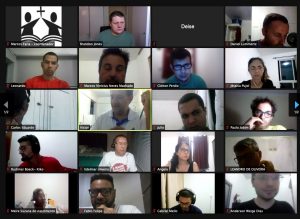 At the beginning of 2020, we had excited hope for what the rest of the year would bring. But as the pandemic swept across the world and landed here in Brazil, our plans were altered. Our days became even more challenging as we were now tasked with helping our kids navigate their Brazilian schools through distance learning.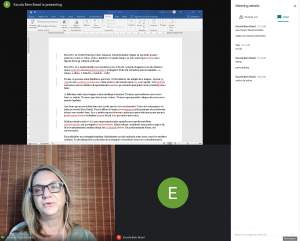 In 2020, our kids did nearly a full year of distance learning, and at the start of this year there was renewed hope of moving forward. But in February, a COVID‑19 variant started sweeping across Brazil. This variant is seemingly more contagious and, for a variety of reasons, has been infecting younger people at a much higher rate than before. This led to a surge that overwhelmed our area hospitals, overfilling ICUs and causing much of the country to come to a halt. It was at this time that our family started to look into returning to the US.
Through all of the changes, there is a truth that we cling to: none of this was a surprise to God. We can rest in the hope that he will continue to carry us through because he already knows the outcome of all things.
There is also much to celebrate from the past two and a half years! We have helped our field director here launch the Kairos program at the seminary, with a pilot group of 15 students who are seeking master's and doctoral degrees. This semester, Brandon is teaching a class on systematic theology, which is his first class taught in Portuguese. Our family has worshiped together as our local church has not been meeting in-person, and we have seen a lot of great growth among all three of our kids. God has been faithful!
During our home assignment, Brandon will continue to work with the Kairos seminary students as an academic mentor. We are also planning on doing a week of debriefing and renewal at a facility that specializes in caring for missionaries. We are also looking forward to connecting with as many of you as possible while we are back, either in person or online. We will soon be in touch about when we will be available.
Some of you have already reached out about ways you can be a blessing to us with gift cards and other things. Please mail any of those items to Brandon and Marci Jones: 1003 Baretta Ct. Aurora, MO 65605.
We are so thankful for each and every one of you. Thanks for your faithful prayers, your kind messages, and your financial partnership. God has truly blessed us with a great team surrounding us!
Here in Brazil, they end their letters more informally, so as the Brazilians say—Hugs.
Brandon & Marci Jones