Published on May 18, 2022
Click here to view this newsletter as a PDF.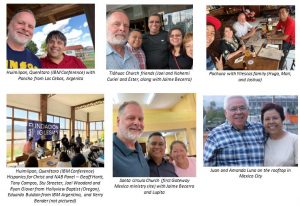 Mexico represents a very special place in the Schmor family's heart, especially in relation to our work in international missions through the years. Let me explain a bit more. . .
YWAM, NAB Gateway, Sioux Falls Seminary
It was right in the middle of my 10+ years as a youth pastor that the country of Mexico emerged as a defining part of my family's life. It was late in 1991 that I was invited to consider a Monterrey, Mexico, mission trip for my youth group with YWAM, and despite the fact that international missions service was not on my radar at all, we went and I was immediately hooked (especially on Mexico's culture, people, and food)! It was the next year that we made plans to do another mission with YWAM but were also asked by NAB Gateway to consider an entire month in Mexico City as well (seemed long to us at the time!) with what we would later call a Fuse Trip involving students/leaders from all over North America. It was on this trip that I met a significant mentor in my life, Juan Luna (see below). This would be followed by two more Mexico missions with YWAM to Monterrey (now with my youth group in Emery, South Dakota, and other NAB Dakota students), a mission with some of my Sioux Falls Seminary colleagues to Guaymas, and two more NAB Gateway mission trips to Mexico City to work with the Lunas, one of those with another Fuse Team, the other with our youth group from Olympic View Baptist in Tacoma, Washington.
Juan Luna and Family
I was immediately intrigued by Juan Luna from the start. A Mexico City native who found himself and his family (spouse Amanda and daughter Sara) sent as NAB missionaries TO Mexico, he had a colorful faith journey story, a wide understanding of the culture and the church in Mexico, and a keen insight into the graces/gifts of those who partnered with his family and ministry. His wife, Amanda, (currently pastoring an NAB church in Texas), is equally graced with leadership and insight; together they made for an amazing ministry couple. Juan and I had a number of conversations on their rooftop apartment overlooking Mexico City during those years, and Shelly and I speak often as to how God used his and Amanda's example and words to lure our hearts toward serving in full-time missions and toward the Mexican people. We would eventually begin to serve in full-time missions in the year 2000. (Sadly, Juan passed away in 2020, while serving the aforementioned NAB church in Texas.) As was mentioned, Amanda Luna was a big part of this family's ministry influence (particularly for my wife, Shelly), and many other members of their family would become dear friends and ministry partners as well we would begin to serve with NAB Gateway. Jaime and Sara Becerra (and family) still serve with NAB Gateway in this way as they took over the leadership of the main church ministry that Juan and Amanda were leading upon the Lunas' departure back to Texas. Juan continued to serve with us and with Gateway in conjunction with Jaime, introducing us to other ministry partners in Mexico City who are now in Santa Úrsula, Tláhuac, Pachuca, Huixquilucan, Ecatepec, and Las Pintas, as well as hosting mission teams in Rio Grande City, Texas. Gateway sent many mission teams and helped introduce and develop Sister-Church Partnerships (SCPs) with these great "hermanos," our Mexican family in the Mexico City region.
Hispanics for Christ (IBM Mexico Network)
As was mentioned in the Praises section of this newsletter, I had the recent opportunity to be back in Mexico again after five years since my last trip (mostly due to COVID travel restrictions). It was so good to be with these Mexico City friends again but also to be with more church planting friends who call their churches the Iglesias Bíblicas Misioneras Network. The IBM Mexico network partners with NAB Gateway through Hispanics for Christ (HFC), which is directed by my good friend Geoff Hartt of Portland, Oregon. Through our networking with HFC and IBM Mexico, I was able to attend a great conference in Querétaro (along with other NAB colleagues), where the recent growth of this network was on display in the form of many new faces and potential opportunities for SCPs around Mexico. (Please inquire!) Interestingly, IBM Mexico's connections are rooted in HFC and IBM Argentina as well, who were also represented at this Querétaro conference, and in other South American countries as well. (Gateway has connected through the years in these countries.)
It's amazing for me to look back and to have the opportunity to share this history regarding our family's and NAB Gateway's connection and our affection for Mexico. But it's also significant to note that the story of what churches in Mexico could potentially do together with churches here in Canada and the USA is still being written through SCPs and the relationships that are formed through them. Maybe you and your church should consider being a part of it! Please contact me!
For the Kingdom, Randy Schmor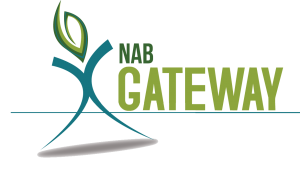 ---
Prayer
Upcoming ministry travel: Thanks for your prayers as I've been able to solidify my upcoming schedule!

Rome, Italy – NAB International Missions Global Retreat: Looking forward to this awesome opportunity as over 30 NAB missionaries and NAB office staff are led through a time of restoration and refreshment together in this amazing city! Pray for safe and healthy travel for all as we literally come from every corner of the globe.
Belgrade, Serbia – ZZ (CHE) Serbia ministry visit and conference: Please pray for me as I make this visit to meet with Marijana Cizmanski and her team doing holistic ministry among marginalized Roma folks.
Bismarck, North Dakota (Missio & Disciples Churches) – Sister-Church Partnership (SCP) Orientation: I'm excited to work with both of these relatively new churches as they are excited to integrate international SCPs into the DNA of their church life right from the start!
Emery, South Dakota (First Baptist) – church visit: I used to be the youth pastor at Emery(!), so going back there is always a return to be with good friends who have continued to support and pray for me/us for many years! Looking forward to this!
Fullerton, California – The Gathering (NAB Students): Youth ministry has been in my 'blood' for my entire ministry life, so it's great to have a chance to be at this conference/mission experience to challenge and be challenged to greater missional involvement as I represent Gateway there!

Family – Pray for Shelly's ministry as pastor of Discipleship continues to be fulfilling and challenging as people's needs continue to be deep and many these days. (However, we're also excited that Shelly will be able to go to Rome with me as well!) And pray for Kameron as he also continues to deal with people on a daily basis in his flight attendant work.
Financial and prayer support for myself and the Gateway ministry – This is still a need as my financial support has gone down over the past number of years. I would be very grateful if you or your church might consider raising your level of financial support for my service with Gateway. Thanks again for considering, and please let me know if you have questions about this.
Praises
Safe Travel and great ministry opportunities:

Auburn, Michigan (First Baptist) – supporting church visit: Great conversations and a great time with these folks! It had been some time since I had the chance to be at First Auburn, and I so appreciated their warm welcome and their continued prayers and support! THANK YOU!
Queretaro and Mexico City, Mexico – Hispanics for Christ Church Planters/Pastors/Leaders Retreat: This was such a great time to be back with these folks! Over 100 gathered for this event that included long-time friends/colleagues and MANY new faces, some all the way from Argentina! I was also blessed to spend a number of days with the Becerra family (Ecatepec), Yllescas (Pachuca) AND Curiels (and Ester) (Tláhuac), all long-time partners and friends of the Schmors and NAB Gateway! It had been too long since I had seen these "hermanos."
Sarasota, Florida – Shelly and I also enjoyed a great week's vacation with friends after a long, Wisconsin winter!
My paper and presentation on "A Consistent Reconciliation" for the Evangelical Missiological Society North Central Conference went well.
Easter was such a personal blessing to me this year! The reality and impact of the Kingdom of God and its inauguration through the Resurrection was palpable. I hope that you are sensing and living in this reality as well.