Published on November 15, 2023
Click here to view this newsletter as a PDF.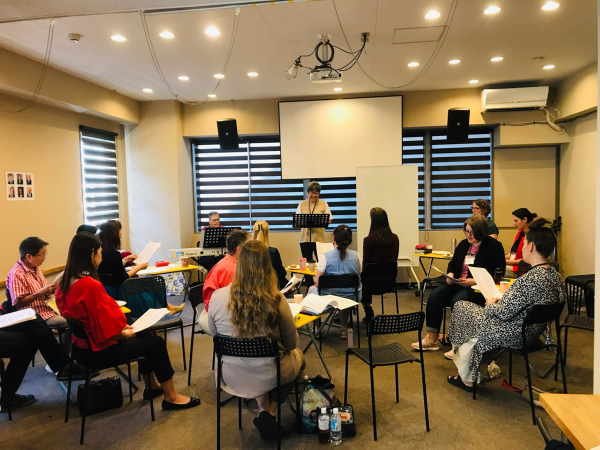 The past few months have been highlighted by much prayer: not just individually, but more corporately in community with others. I think in times of uncertainty and challenges, the value and importance of prayer comes to the fore. Many people ask me to pray for them, and this is part of my role and ministry here, which I love, but I have especially appreciated the prayers of others for me in this season as well. I am very thankful to many of you who read these prayer letters and pray for me. So, it is with huge gratitude and humble thanks for you, prayer warriors, out there!!
I was particularly encouraged by a recent time of prayer with other missionary women in this Kansai region on October 16. There were around 20 women who gathered together to pray. It was a wonderful time of worship and adoration, confession, lament, thanksgiving, and petition. Shan Reed and I were part of the organizing committee, and it was encouraging to see many come and enjoy praying together.
Our last Ladies Seminar was held at Higashi Muko church. The ladies really enjoyed discussing the characters in the book of Ruth together. I am glad that they value these seminars and they look forward to more.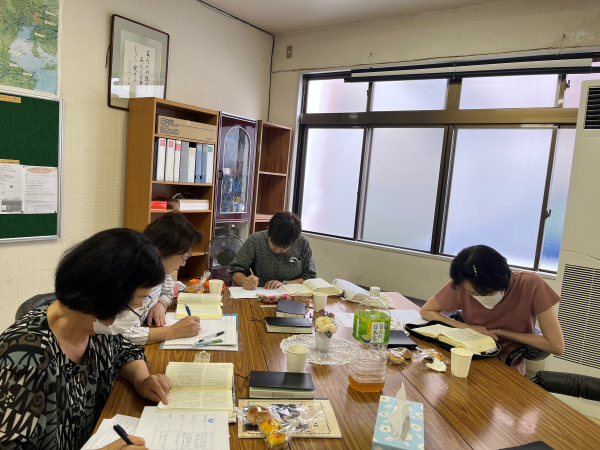 Our next seminar will be held on November 14 in Osaka. Our topic will be on prayer! Please pray that the women would come away encouraged by different ways of praying and also leave with more confidence and joy in praying.
Prayer and praise were also experienced through some music events. A woman from the Komyo Church whom we fondly call "Q" sang in a jazz street festival sharing gospel music. She sang about Jesus and talked about Him through her songs and words. Many people walking by stopped to listen to the songs. It was a delight to see her boldly sharing her faith through the gift of music. There was also a large gospel concert held in Osaka that many gospel choirs participated in, along with special musicians from the States. There was a lot of ministry of prayer and worship! This is a photo of the Wings choir that I am a part of.
I have been blessed by all of these prayer and praise opportunities. I am encouraged that in the midst of changes and challenges, God is more than able to accomplish His good Will in His timing and in His ways.
Thanks again for your partnership with me through your prayers!
Yuri Nakano