Published on May 16, 2023
Click here to view this newsletter as a PDF.
Since late 2016, English Cameroon has been enduring a socio-political crisis. In Bamenda, where I live, the effects have included the migration of many out of the city to other places that are safer and more conducive for business and educating children. It has been characterized by depreciating infrastructure, including water and electricity, but especially the road network. Certainly, there is a significant decline in the local economy.
Yet, when I look around Nkwen Baptist Center, the mission compound where I live, you would not get a sense that the crisis is retarding progress. Currently, there is not just one, not just two, but, count them, four major building projects ongoing! Let me share about them.
Pastors' apartment building – Nkwen Baptist Church has four pastors but only had housing for the senior pastor's family. In order to save the church long-term rental costs and provide a safe living environment for each pastor's family, the senior pastor's house was torn down to make way for an apartment block that will be able to house four pastors' families.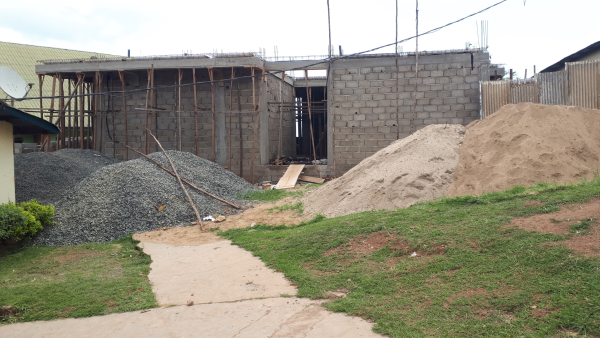 Bamenda Field Project – As churches in the North American Baptist Conference are grouped into regions, they are grouped into fields in the Cameroon Baptist Convention. Bamenda Field has an older house and office for the field pastor. The Bamenda Field has embarked on a project on the compound that has frontage on one of Bamenda's major roads. The ground floor will be business units for rental income, then the next floor will provide office facilities for Bamenda Field, while the top floor will be Bamenda Field housing.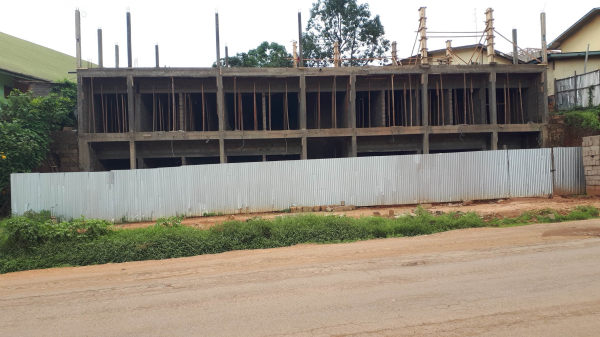 Director of Health Services office extension – This administrative office building had two floors. The Cameroon Baptist Convention Health Services have increased partnerships for specific health-related projects, requiring additional staff. The projects center around disabilities and social help for those most affected by the socio-political crisis. To accommodate this, a third floor is being added to the building.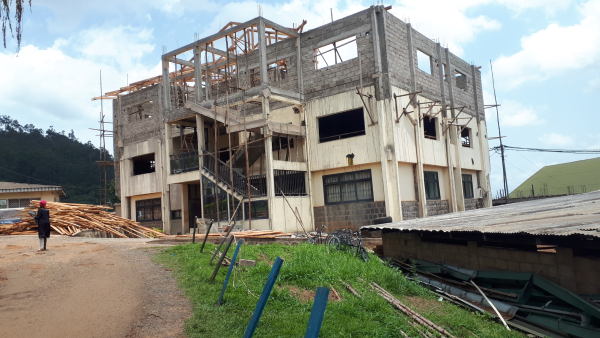 Nkwen Baptist Hospital – Block C – Over the years of Cameroon's anglophone crisis, Nkwen Baptist Health Center has grown and transformed into Nkwen Baptist Hospital. This has been helpful in times when moving out of the city to other health facilities has been stifled by insecurity. In that time, there have been three stages of expansion, with Block C being the most recent. The finishing touches are now being done to this block.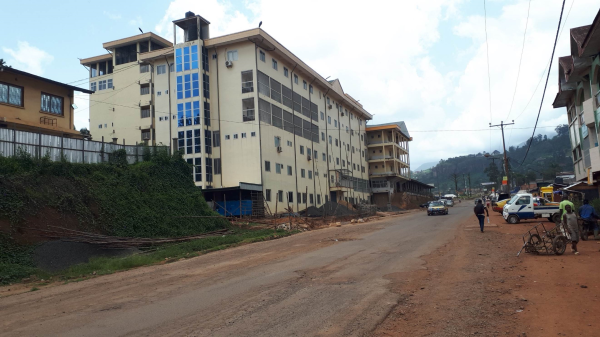 People who have not visited Nkwen Baptist Center in the last 10 years hardly recognize the compound when they return. While this, what I call, "urbanization" is taking away from the compound's charm of yesteryear, we thank God that this space is being well used for advancing ministry.
God-willing, by July 2023, a home assignment period will start. How the responsibilities Florence and I will leave behind will be handled is not yet clear. We pray God will make it clear. We remain thankful for the steady support, encouragement, and prayers from all our supporters. God's peace to you.
Sincerely,
Walter & Florence Grob