Published on May 29, 2020
Click here to view this newsletter as a PDF.
Prayer
Safety and health as we are here in Alberta, and also for the Camp Falcon Rock team.
Clarity moving forward in these uncertain times.
Praises
That we arrived safety in Alberta and have remained healthy.
So do not fear, for I am with you;
do not be dismayed, for I am your God.
I will strengthen you and help you;
I will uphold you with my righteous right hand.
Isaiah 41:10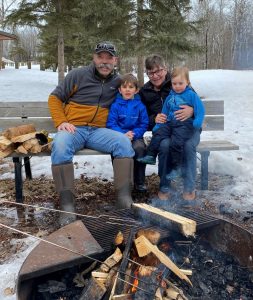 Greetings from sunny Alberta. Because of COVID‑19, we arrived home on March 15 – we did our 14-day self-isolation in Edmonton and are now at our daughter's (Katrina, her husband Michael, three-year-old Jack, and one-year-old Amelia) in Edmonton. They had a long "to-do list," so we have been kept busy checking things off the list. Michael is working from home, so we entertain our two grandchildren. We have forgotten how busy little ones can be, but it is so great to reconnect with them. Soon we will head to southern Alberta to our son's. We hear they also have a "to-do list"!!!!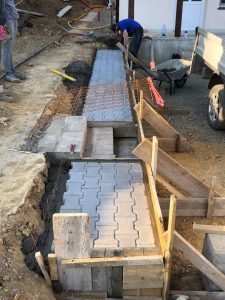 Our plan was to come home this summer to do home assignment – we just came a few months early. We are looking at different options of visiting our supporting churches as it looks like visiting in person will not be happening anytime soon.
The Gerickes moved into our house at Camp Falcon Rock and the Modis are also living in their house at the camp. They are working on odd jobs around the camp as the crew has not been able to travel to the camp to work. They have been working on laying patio blocks around the cabins. It's going to look great when it is finished, a great space for the campers to gather.
We thank you for your continued prayers and support.
Blessings,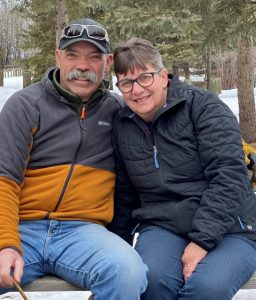 Vern & Gloria Wagner
1219 pleasant grove blvd., roseville, california, 95678, united states
vgwagner@gmail.com | rootsinromania.com nabonmission.org/missionaries/vern-and-gloria-wagner/