Published on November 17, 2020
Click here to view this newsletter as a PDF.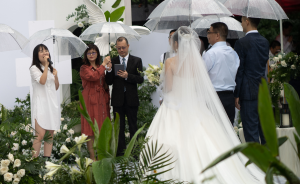 Dear Family and Friends,
We thank all of YOU to love us and support us in many ways. In the mercy of the Lord, COVID‑19 spread here is under control to the most extent. Because of your fervent pr*yer, we were able to make trips to other provinces in this fall season to lift some believers up and for discipleship.
Once Lost but Be Found Again
Amy is one of the students we met six years ago. In those days, we visited her university on the outskirts of city every Friday evening. We held B*ble study in the outreach fellowship and Amy was one of the active participants. Later she left the province and started her postgraduate studies in another province. There, she could not find a suitable campus fellowship and spent all of her time in study. Gradually her relationship with the Lord became so weak that her Chr*stian faith was compromised.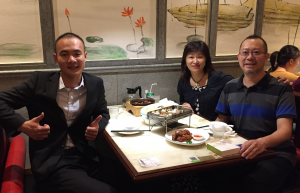 Fruitful Fellowship
In the past few years, she was completely stressed out because of study; in particular, facing intense competition among students. She has also experienced selfishness of others, the dark side of society, and even in the campus. Besides, she was facing some crises in her family. Amy shared with us the difficult situations and disappointment in her life, and she felt frustrated, lonely, and extremely helpless. In October, we took a trip to her city and visited her. We encouraged her and studied the B*ble with her together. G*d's Word is powerful and effective. Once again, Amy's heart was touched by Jes*s' love. She realized that the Lord has never forsaken her even in the valley of life. The Lord is our Rock and Fortress. Her commitment to follow Jes*s and her hope to the future were reignited despite full of uncertainties in her life. We are very thankful that she restored her faith and started to join fellowship again. G*d is an awesome G*d and our hope is in Him.
Besides visiting Amy, we also travelled to several cities to meet some other friends. In particular, we are very delighted to see a young man again. We knew him in 2016, and afterwards he moved to another city for career development. Although we are no longer in the same city, he always shares his life happenings with us and seeks our advice whenever it is needed. During this visit, he was eager to introduce his girlfriend to us as well. We have given them some advice and principles of Chr*stian courtship. Both of them are believers. They told us that it is quite rare for congregation in their ch*rch to be preached or conducted any teachings about marriage. Praise the Lord, we had the opportunity to encourage each other through conversation about Chr*stian courtship. We pr*y that this couple have some opportunities to share the b*blical values and principles to other young people in the future.
Your walking with us in the m*ssion journey means a lot to us and our ministries. We sincerely appreciate your thoughts and continuing pr*yers. Amid pandemic, we pr*y that all of you experience the deepest love, peace, and protection of our Lord, especially at any moments facing difficulties and struggles.
May you and your family have a very blessed Thanksgiving season!
With love and thanks,
Nick & Iris
---
Pr*yer
A three-year old daughter of a former student volunteer got lung disease and received surgery and treatment in October. Please pr*y for her full recovery.
Forced closures of house ch*rches and arrests of ch*rch leaders are continuing. Citizens are urged by the authority to snitch on their neighbors for Chr*stian activities.
His wisdom and direction for us to organize a revival meeting held in January 2021, that the event will be beneficial to every participant.
Continue to pr*y for His healing and comfort to those who are infected by the pandemic.
Praises
Nick officiated a wedding in September. Many non-believer guests attended, and we had spiritual conversation with some of them after the ceremony.
In the trips in September and October, several sessions of discipleship have been completed successfully.
The Lord led us to touch lives with depression and suicidal tendencies. G*d is the wonderful Healer.
So speak encouraging words to one another. Build up hope so you'll all be together in this, no one left out, no one left behind. I know you're already doing this; just keep on doing it.
1 Th*ss*lonians 5:11 (MSG)
---
2620 Taylor Green NW, Edmonton, AB T6R 3N9 CANADA