Published on February 09, 2021
Click here to view this newsletter as a PDF.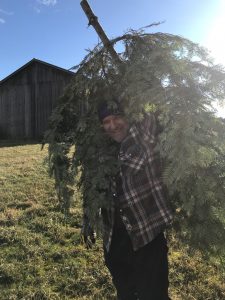 Dear Friends and Family,
What a blessing that we know God holds the whole span of time and space in His hands. With so many unforeseen restrictions, cancellations, and setbacks, one would think that His kingdom has been held back, but NO! His kingdom continues to move forward.
In November, Raff started working in a group home with people who struggle with mental illness, as well as substance abuse. He has had much experience in this area of ministry because of serving in a street church for many years, as well as running an outreach to drug addicts here in Creston before we went to Israel. The Lord opened the door for him to share his testimony of God's healing in his own life to a few of the staff and residents already. One staff member has really taken it seriously and would like to know more about Jesus and how to follow Him. Praise the Lord!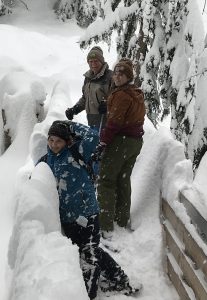 Sylvia is continuing to work part time with special need's youth and then homeschooling Lydia, Ezra, and Jude. They have been challenged by the lack of activity and connection with friends but continue to plod forward in their studies. A highlight was going snow shoeing with their grandpa up in the mountains.
We have continued to call many churches during November and the beginning of December. We soon realized that most people we called in December during a very stringent shutdown in British Columbia were not in the place to talk about fundraising and that it was time to wait until churches could meet again before continuing to call.
We had a quiet but meaningful Christmas with Sylvia's parents, and later our daughter Allie and our little grandson, Jeremiah, came as she has to keep coming to Canada for a certain period of time until she becomes a US resident. How wonderful to be around a baby and meditate on Christ as a vulnerable and dependent child during this season.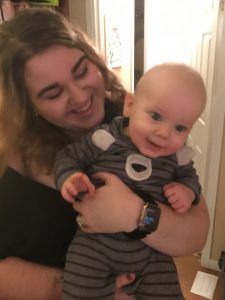 Sylvia's mother was quite sick during the two months and was in and out of hospital numerous times. How thankful we were that we could be close by to support them and help out with meals and housework. It is a privilege to care for them as they cared for us so much over the years. God answered many prayers when around New Year's Sylvia's mother's health began to turn for better. Praise the Lord!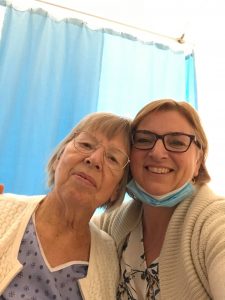 We are very thankful for the gifts that we received over Christmas from people who are supporting us to go to Japan. What a blessing!
Thank you for all your prayers and encouragement along the way.
---
rafa.sylv7@gmail.com | (250) 428-7769
nabonmission.org/missionaries/raffaele-sylvia-gaudio
---
Prayer
Pray for grace to continue to persevere in connecting with churches during a time when many are shut down due to COVID.
Pray that we would keep our eyes on Jesus and not on our circumstances.
Pray for God's provision for the support needed to go to Japan.
Praises
God brought Yuri safely to Japan and Shan home for her home assignment.
God provided a job for Raff that he enjoys and is able to bring the light of Christ into.
The Lord has continued to give grace in a season of unknowns.
We have all been healthy, continued with homeschooling, and have a big backyard to run around in during shutdowns.
Be joyful in hope, patient in affliction, faithful in prayer.
Romans 12:12 (NIV)
---
Ways to Give to the Gaudios Start-up Fund