Published on May 19, 2022
Click here to view this newsletter as a PDF.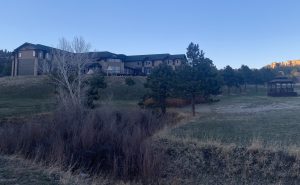 Greetings—
We are hopeful that spring is just around the corner.
We have been busy visiting our supporting churches. It was so great to meet the people who have supported, prayed for, and cared for us over the last five years.
We spent a week in Colorado at Mission Training International, where we attended Debriefing and Renewal (DAR), a debriefing for missionaries returning home or on home assignment. It was a very encouraging week. We met some dear people we will for sure stay in contact with. We enjoyed hearing everyone's stories and learning about the countries they have served in and their mission.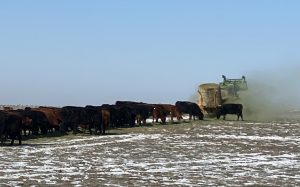 Vern is in his happy spot feeding and looking after Nathan's cattle. They have about 20 more cows to calve. The little calves enjoy the sunny days as they run and kick up their heels.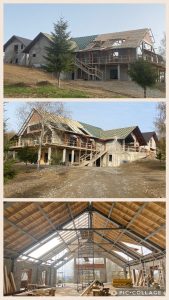 We enjoy spending time with our grandchildren. We are glad that we can be close to them to be part of their lives.
We have made the journey to Romania, so this is a recent picture of the new lodge. The crew has been busy. The roof is nearing completion. Before we left Camp Falcon Rock in December, we had planned on coming to help out for two weeks at this time. There are still Ukrainian refugees here, so Gloria is glad to be here to help with the cleaning and laundry.
There has been a house purchased close to the camp, which the Bergman family will live in. Some renovations and repairs are being done, so Vern is helping with that. The Bergmans are looking forward to living closer to the camp.
We appreciate each of you – 'til next time.
Please pray for Camp Falcon Rock staff. There is lots going on with construction, rentals, caring for refugees, and preparing for summer camps.
---
Vern & Gloria Wagner
1219 PLEASANT GROVE BLVD., ROSEVILLE, CA, 95678
vwagner@gmail.com | NABONMISSION.ORG/MISSIONARIES/VERN-AND-GLORIA-WAGNER