Published on August 19, 2021
Click here to view this newsletter as a PDF.
As the conflict in the anglophone regions of Cameroon continues into its fourth year, the emotional toll on people is becoming more evident. There is need for more well-trained counselors and social workers. Thankfully, the Cameroon Baptist Convention is helping to meet this need.
An event that Calvin always enjoys participating in is the graduation ceremonies of the Centre for Clinical Pastoral Education and Social Services (CECPES). CECPES is directed by Dr. Godlove Ndongndeh, a graduate of both Taylor Seminary and Sioux Falls Seminary. There was a graduation ceremony for another 40 social workers in May. It's always encouraging to hear testimonies of the graduates:
The social work training was a great moment of deep reflection and life transformation. The curriculum is comprehensive in scope, preventive by design and holistically developmental, focusing on contemporary needs of the society. I can confidently say CECPES has given us all we need to serve as social workers. —Bangha Randy
Calvin encouraged the graduates that while they have chosen a very difficult profession, especially in a time of civil conflict, society can have a brighter future as they rely on God, the transformation they themselves have experienced, and training they have received. Read more about the graduation event here.
Family Update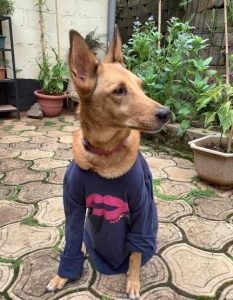 Calvin's Health Update
Thank you for praying for our girls. They both ended their school years well. Ysabelle has a summer job and is already working her way up into assistant management ranks. She hopes this work will continue part time once she begins her third year of university in September. Elianna is home in Bamenda, catching up on sleep, keeping Susanne company, and helping with two very active and friendly dogs. She'll begin her senior year of high school in August.
Based upon the assessment of our NAB medical missionaries and Cameroonian medical staff, Calvin was referred to the cardiologist team in Kelowna, British Columbia, that knows his history of cardiovascular disease. He returned to Canada on July 8.
Calvin spent three days in hospital in Kelowna, undergoing numerous tests. His condition has been stabilized, and it appears that invasive intervention is not needed at this time. However, the medical care and observation is ongoing, and he has several more tests in the upcoming months. Susanne will be joining Calvin in Kelowna by mid-August, once Elianna is back at Rain Forest International School. They hope to return to Cameroon by mid-October.
Give to the CAMEROON CRISIS RELIEF FUND.
---
Calvin & Susanne Hohn
PO Box 1, Bamenda, NW Region, Republic of Cameroon
calandsusie.hohn@gmail.com | chohn@nabconf.org | nabonmission.org