Published on May 20, 2021
Click here to view this newsletter as a PDF.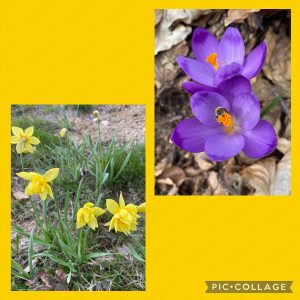 In these times of uncertainty, this is our prayer that, there would be much singing and joy on the Camp Falcon Rock property this summer. Would you pray with us for restrictions to be lifted and summer camps could happen this summer?
Springtime in Romania is like living in Alberta: one week you have spring and the next week we are back into the winter mode. We are thankful for the warmer weather and seeing some new growth.
With the warmer weather, the crew can get back to some of the outdoor construction. They are working on the stairs for the new main lodge. As you can see, the foundation for these stairs is very large. It just goes to show how large this building is going to be and how many helping hands, as well as funds, are going to be needed to get this project finished. Please join us in prayer for this project as it is going to be a huge addition to Camp Falcon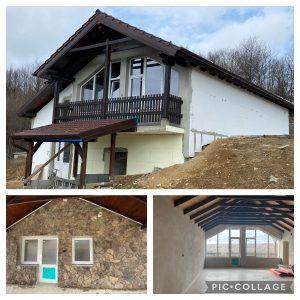 Work continues on the reno of the new cabin / root cellar. Windows are in, tiles on the floor, patio finished, ready to stucco the outside, some painting has been done on the inside. They have put on rock face on the outside of the main entrance to keep with original look. This is a unique cabin with so many great features, number one being the view!!!
Rock.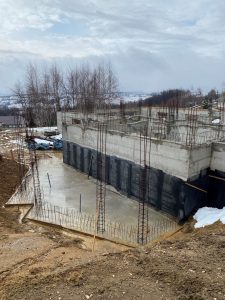 We are overjoyed to have the Bergmans join us here in Romania – God is SO GOOD!!! They will spend one month in the US for missionary training, then arrive here on May 10. What a welcome addition to Camp Falcon Rock this family will be as they have a heart for youth and experience with summer camps. Please pray for this family as they say their goodbyes to family and friends and make the transition to Romania.
We again thank each of you for your love, support, and most importantly your prayers. We couldn't be here without each of you.
'Til next time,
Vern & Gloria Wagner