Published on February 20, 2022
Click here to view this newsletter as a PDF.
Hey Everyone,
Our team hosted a New Year's Retreat for youth and young adults up at the camp. We really love the youth and young adults here in Romania, and it is a privilege to spend time with them and hear about how they are processing the big decisions that come with this age and stage of life. We feel honored as they share their hearts and stories with us. The youth and their families are having a real impact on us here, and God has been teaching us many things about Himself through them.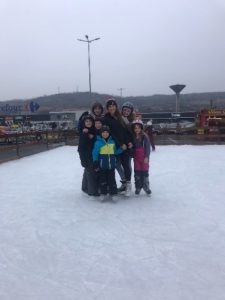 We continue to tackle local schooling, homeschooling, language learning, and building relationships. Jason has shifted gears a little as work at the camp has slowed during winter and he is recovering from some back issues, which thankfully he feels stronger every day. He has been able to catch up on administration tasks and work with Paul preparing for mission teams coming in March and April. We know summer camps will be here before we know it, and we are so excited about the potential of having the main lodge semi-operational this summer. All thanks to the many of you who sacrificially gave towards the Christmas fundraiser. Our hopes were exceeded by your generosity, and we now have the funds in place to continue in the next stages of the Main Lodge development.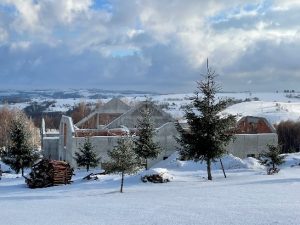 Thank you so much for taking the time to read our updates and journey with us. We greatly appreciate your partnership in this ministry. We appreciate hearing from you and getting to know those who partner with us, so please feel free to share any updates and ways we can be praying for you.
Much love,
Jason, Erin, Dani, Cristian, Olin, and Keli Bergman
Canadian Funds https://my.nabconference.org/default.aspx?page=3432&funds=3095
US Funds https://my.nabconference.org/default.aspx?page=3437&funds=3096