Published on May 20, 2021
Click here to view this newsletter as a PDF.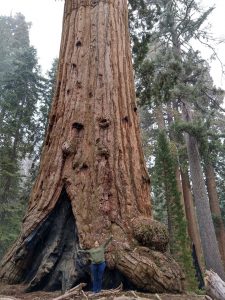 Because I did not send out a February newsletter, this is WAY overdue! As always, I want to thank you all for the many prayers that have been lifted on my behalf, as well as for our school in recent months. It has been a difficult year in many ways, and we are so very thankful that we are not alone and for the many ways that God has sustained us through the blessing that exists in being a part of a global family, which is the church. As is frequently the case, it is in the difficulties that we are often most capable or seeing God's handiwork. The past year has held its share for all of us!
The first few months of 2020 were busy with all the details of officially shifting into the role of Director for RFIS (versus the role of Interim Director I was filling the previous semester). Then COVID hit, and, like schools everywhere, our world turned upside down overnight with a government mandate that all school close. However, as I look back at that time, God's hand is amazingly visible in the way plans fell into place to shift our students online (greatly through the help and support of Sioux Falls Seminary's willingness to host our courses on their system), to help train teachers in the transition, and to support our students through such a crazy time.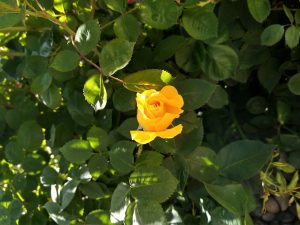 In February and March of THIS year, our community was shaken by a series of security situations and COVID making its way into our community itself, yet we are once again incredibly thankful for the way God's hand has protected us throughout the challenges.
That's the big picture. On a more personal level, I haven't done as well. Between the 'regular' challenges and responsibilities of leadership and the very 'eventful' past year and a half with its frequent 'situations,' I have carried significantly more responsibility than was reasonable. By mid-February of this year, it had become evident that I needed to set down those responsibilities, step back, and invest some time in medically necessary self-care. With the support and encouragement of friends near and far, I returned to the US at the beginning of March, where I have been able to access both counseling and some rest. Though I will be returning to Cameroon in mid-May to more fully pack up my life there for home assignment, to participate in many of our year-end activities, and to say some healthy goodbyes, I also recognize that the pathway back to full engagement in ministry will take some significant time and deliberate DISengagement.
I am thankful that I was already scheduled for home assignment starting in July of this year! That home assignment year will likely look a bit different than it has in the past, but you can expect to hear more details about that in August when I start to piece together exactly what it will look like and begin to build a schedule for church visits.
I continue to appreciate your prayers and the ways in which many of you have supported me through this difficult journey and look forward to spending time with many of you in the coming year.
Kristi TenClay